Day 145: cross stitch update, Anne Boleyn almost done but I did make a mistake with colour on the sleeve although it isn't too noticeable
Day 146: a little swordfighting. I'm not sure who Zach is helping or hindering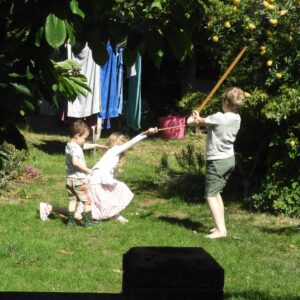 Day 147: every evening we sit down to watch a film and Anya sits next to me eating a Peperami: doesn't she know I'm vegan?!
Day 148: the SpaceX shuttle launch was cancelled but I loved the sunset colours anyway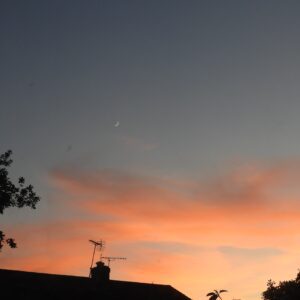 Day 149: early morning walk, or should that be run!
Day 150: birthday boy! Matthew is a whole 10 years old!
Day 151: my birthday! One more year to go until I'm 40…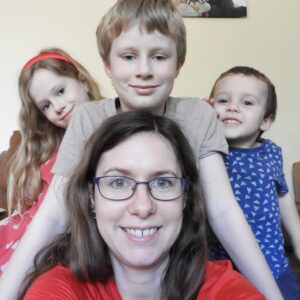 You are invited to the Inlinkz link party!