Day 12: bedtime on Sunday, all set for a new week but Zach will only agree to brush his teeth when sat on my shoulders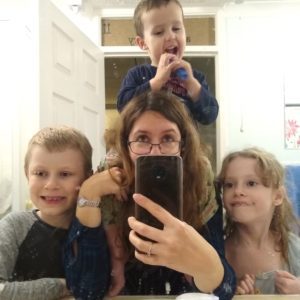 Day 13: Tesco have new trolleys so a took Zach for a spin.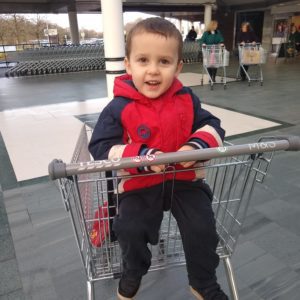 Day 14: Matt was talking about Nintendo DS and I revealed that I owned one and it's been sat in the cupboard for the last 5 years. Matthew's reaction was priceless ('I had no idea at lunchtime today that I would be playing on a DS by teatime!') and now all three children are obsessed (time to buy some new games and at least one more console, I think)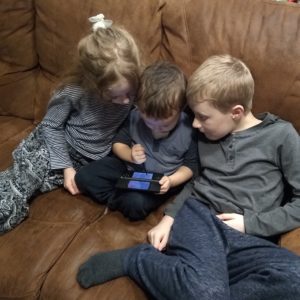 Day 15: nice to manage a school run with no rain! I'm getting so fed up with getting soaked twice a day 🙁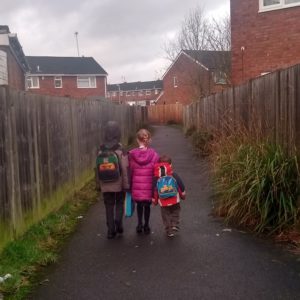 Day 16: Zach is proud of his picture of me 😀 I think the messy hair is particularly accurate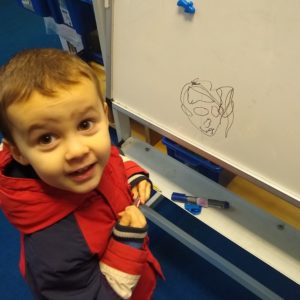 Day 17: oh joy, we have the class bear for the weekend…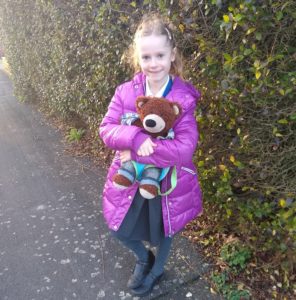 Day 18: another photo of Anya in the bear, this time following some make up time with me. I was a little overwhelmed by how grown up she looks…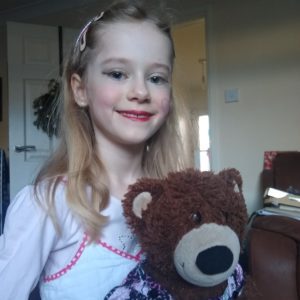 You are invited to the Inlinkz link party!