Day 348: we haven't been out in the garden for ages but I needed to work so Chris encouraged them to go out and leave me in peace
Day 349: a bit of a subdued birthday for my dad and Chris, while I got Christmas card writing and had a governor meeting: fun!
Day 350: love coming home to our lit up decorations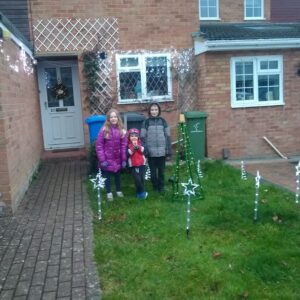 Day 351: it was Christmas jumper day for me and Zach
Day 352: even Matthew got in the festive spirit for the last day of juniors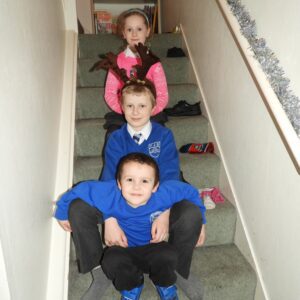 Day 353: the final day of school for me and Zach while Matt and Anya had an INSET day. I found out I didn't get the permanent role at my school which wasn't a great start to the Christmas holidays 🙁 Meanwhile the bauble distribution on our tree continues to make me giggle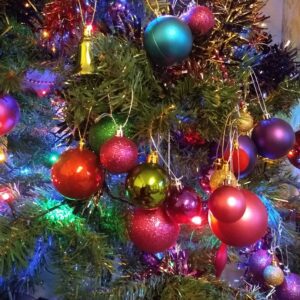 Day 354: Zach is very proud of the card he made us at school. The festive feeling is a little bit dwindled after the PM's press conference 🙁
You are invited to the Inlinkz link party!