Hello and welcome to the #StayClassyMama linky.
I am absolutely thrilled and honoured to have been added as a host for this fab linky and look forward to seeing what you link up this week!
Yikes! I'm going it alone this week so please be friendly and link up! Plus it is super hot so come and chill out with some fab reads!
The featured post this week is this thought provoking post from

Miller In The City. 

The root cause for children lying is considered and the 'normal' development of lying skills is described. My eldest was first able to lie aged below 2: he had sneakily eaten the last jaffa cake and there was chocolate all round his mouth but when I asked who'd eaten it he blamed his cousin!
THE RULES:
Add 1 post (old or new), any topics welcome

The linky will open at 7:00am on a Thursday and close at 23:55pm on a Sunday

In the blogging world, we all know you get what you give, so make sure to comment on 2 posts usually the 2 before your post but we're not strict on these things…and if you really like the post retweet them or share on Facebook, spread the love!

Would be great if you commented on the hosts' blog posts too!

Please add the badge to the bottom of your page, it looks super cool anyway ; )

To generate even more talk about your post, tweet @WhiteCamellias and @musingstiredmum with the link you have posted using #StayClassyMama. We will retweet all your posts for you.

All linked posts will be added to Stumble Upon

When commenting on other people's posts use #StayClassyMama so we know which link-up you are coming from

If you can please follow us on Twitter, Facebook, Instagram, & Pinterest that would be great! It will make it easier for me to tag you when I share your posts.
PLEASE GRAB THE BADGE AND ADD YOUR LINKS BELOW!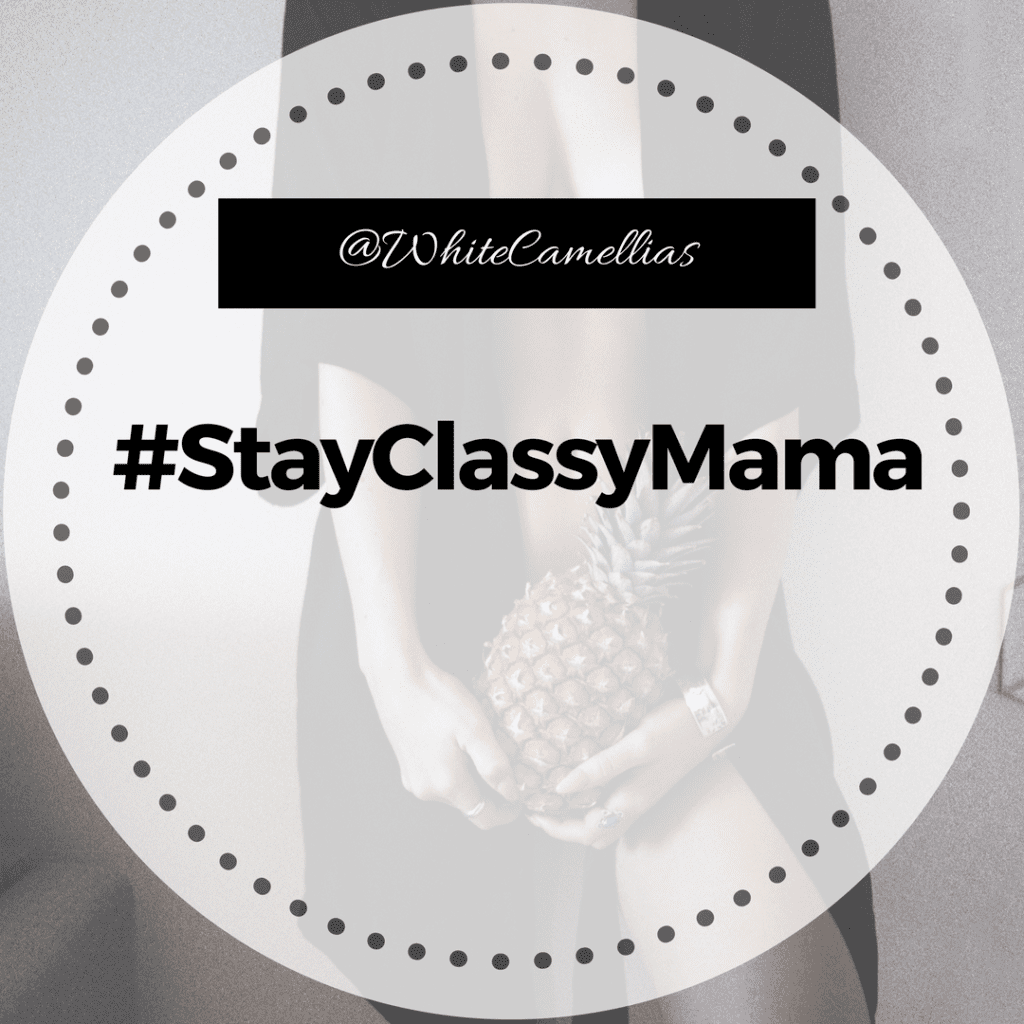 <div align="center"><a href="https://www.loopyloulaura.com" rel="nofollow" title="Musings Of A Tired Mummy"><img src="https://www.loopyloulaura.com/wp-content/uploads/2018/05/StayCLassyMama-2.pngg" alt="Musings Of A Tired Mummy" style="border: none; height: auto; width: 200px;" /></a></div>