*I received this item for the purpose of this review. All opinions are my own.
K'Nex is a well known brand that has been around since 1992 and is a system of rods and connectors that click together to make, well, almost ANYTHING! It is a great resource for supporting fine motor development, stimulating imagination, and improving knowldege of STEM subjects (science, technology, engineering, maths).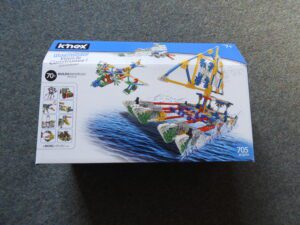 We were kindly sent a HUGE box of K'Nex with over 700 pieces! The set we received can be used to make over 70 designs. These are contained within the instruction booklet and available to download from the K'Nex website. However, there is no limit to what you can make except your own imagination!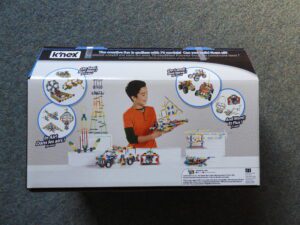 The pieces are clearly shown on the box to help to identify the shapes and quantities required and there are tips and advice for connecting pieces together on the first page of the instruction booklet.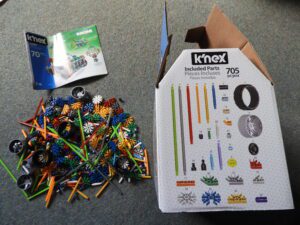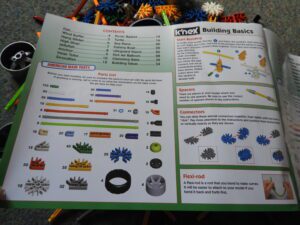 Matthew wanted to begin with the fish. We identified the pieces required for each stage and the instructions were easy for him to follow independently.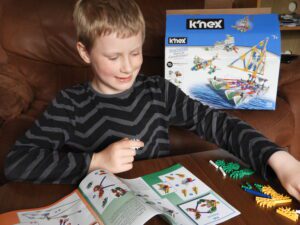 The rods and connectors simply click together so children can play quite independently and imaginatively when desired. The instructions give numbered stages to follow and show different perspectives where required.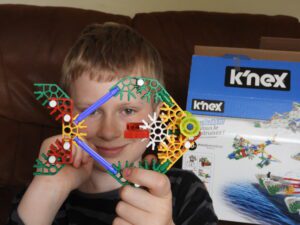 I loved the inclusion of human figures in the wind surfer design so we chose to make that one next. Again, I found it helped to find and sort the pieces required for each stage.

I like the range of designs and shares that are possible to create with K'Nex.

There are other instructions available to download from the K'Nex website and I'm keen to make the horse next…

K'Nex is available in store and online from various retailers including John Lewis. The set we had was suitable for ages 7+ but the range also includes Kid K'Nex for children aged 3 and over.