Toy surprises, edible slime, could anything be more perfect for kids? Add in Easter and the current lockdown… introducing Yolkies from Bandai!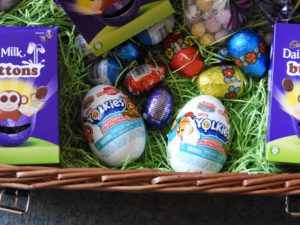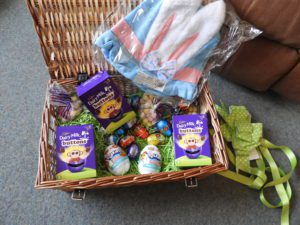 I was absolutely thrilled to receive this Easter hamper including chocolate treats, an Easter bonnet and Yolkies! Plus the wicker hamper is AMAZING!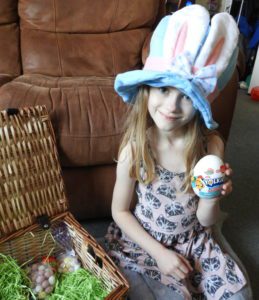 The toy characters are cute, food themed and there are 12 to collect. We revealed sushi and hamburger characters.

The edible slime looks like the content of an egg but was deemed delicious by the kids who had no idea it was actually sugar free!
The plastic egg containers can be easily washed and would be great to use for an Easter egg hunt or egg decorating.
Yolkies are aimed at children aged 6 and over, and the RRP is £4.99 each.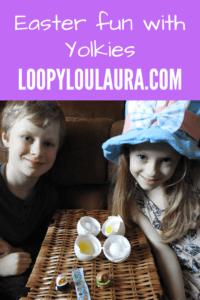 *We were sent this hamper for the purpose of this review. All opinions and photos are my own.