The mummy animal has been abandoned and is looking for a new home. Will you take her in?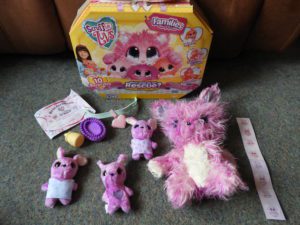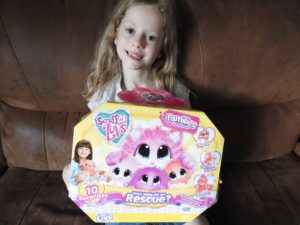 Wash her to reveal what animal she is and the little babies she is hiding. Then dry and groom her so she is super soft and cuddly with sparkly fur! How many babies does she have cuddled up in her fur, and are they boys or girls?
The concept behind this toy is so cute. The packaging resembles an animal carry case and inside is your sad little ball of tangled fur, waiting for someone to love it.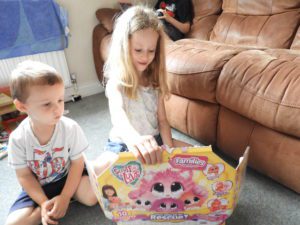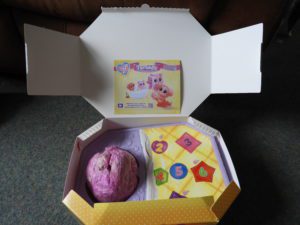 Despite careful washing, our mummy still had matted fur and after watching the online video I realised we'd been too gentle with our washing so we tried the washing machine and it worked perfectly.
Next we dried and brushed the mummy and here is the finished result: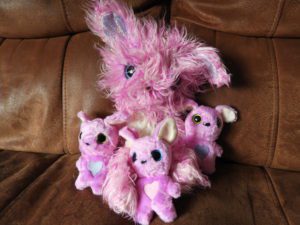 We were lucky enough to have triplet babies. Approximately 1 in 10 Scruff-A-Luvs mums have 3 babies while the rest have 2.
There are also other surprises to reveal including a collar, feeding bottle and adoption certificate.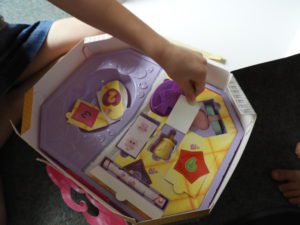 For every Scruff-A-Luvs purchased, a donation will be made to the RSPCA to help real animals be re-homed.
Aimed at children 3+, adult help is required for the washing and drying process. The recommended retail price is £29.99 and the Scruff-A-Luvs are available from all good toy stockists (including Argos, Smyths and Amazon)
For more information vist Scruff-A-Luvs on social media:
*I was sent this toy for the purpose of this review