*We were sent these dolls for the purpose of this review. All opinions and photos are my own.
Harness the power of crystals with Crystalina dolls!
There are four Crystalina dolls to collect and we received Amethyst and Aventurine and now Anya wants to get Rose Quartz and Turquoise for Christmas!
Each Crystalina doll comes with a crystal amulet. Both the amulet and the doll light up in several different colours and you can syncronise them with each other as well as the other dolls.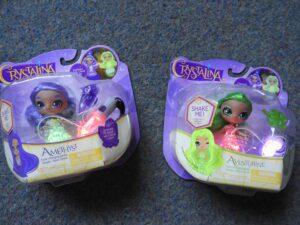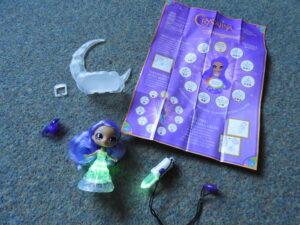 The dolls come with a moon shaped stand which glows when the doll and amulet are placed upon it. The information sheet provided with each doll shows how to use the amulets to get the different colours and auras.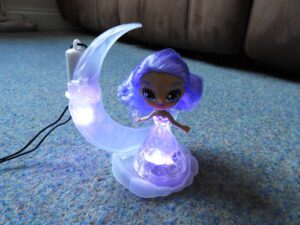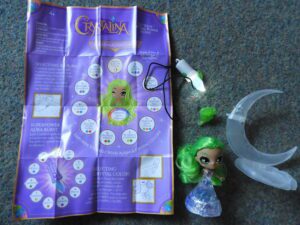 Each dolls comes with a hair clip that can go in the doll's hair or your own!
Anya wanted to wear both amulets and got them in sync!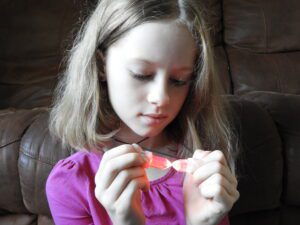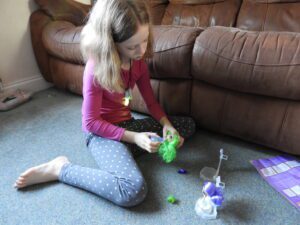 The dolls have easy to brush hair and are cute to play together.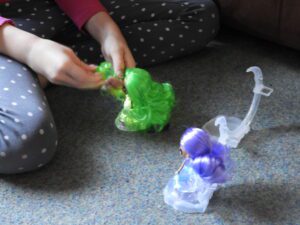 Each Crystalina doll has an RRP of £12.99 and they are available from Tesco, B&M and other good toy retailers.