I have mentioned several times that I am a history graduate and adore researching the past. I was delighted to spot Mysteries In Time, a subscription box for children with information and activities to encourage fun learning about different historical eras.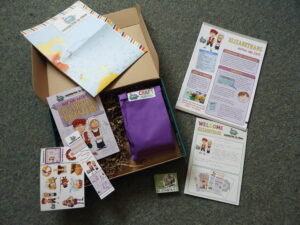 This subscription box is aimed at children aged 7-11 and has a range of activities included. We received the Elizabethan box but there are 11 others to be collected starting with Ancient Egypt (see Melanie's Fab Finds review here)
The outer box resembles a time machine and can be personalised if requested. The box can be used as your own time machine to play a time travel game.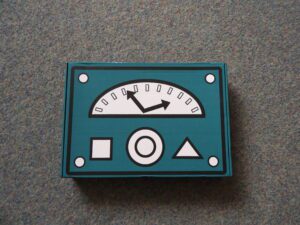 An insert describes the different actvities included and a suggested order to complete them.

There is a magazine with factual information about famous people and significant events as well as everyday aspects of life. There are also colouring pages and puzzles to complete.
The fiction book features a boy and girl as main characters. There are pictures dotted throughout to make it more accessible to younger or reluctant readers. Matthew is a voracious reader and read the book easily while Anya enjoyed listening tome read aloud.
Anya was very excited to get the chance to do some painting and loved the glitter and sparkly gems provided for the craft (this is a bonus activity in the bumper box, the classic box does not have a craft)
Other items included in this pack include a compass, a bookmark and stickers. Your first box will also contain a map (which is brilliant for me as I am hopeless at geography!) with a timeline.
Classic Mysteries In Time boxes are available for £7.95 each and the bumper box with the bonus craft is £12.95. A year's subscription will take your child through all 12 boxes and eras.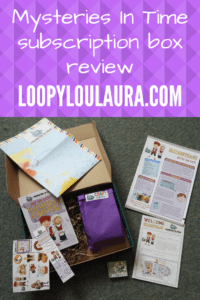 *I received this box for the purpose of this review. All opinions are my own