Who remembers the crystal growing kits from their childhood? We had one and I can recall the excitement even now (at the grand old age of 38) of watching it grow.
Now the concept has been modernised to increase the playability and child's involvement.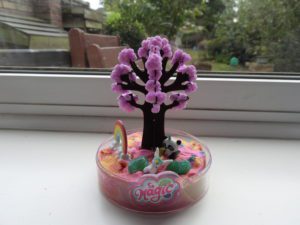 The So Magic: Magic Terrarium contains everything your child needs to make a diorama scene with brightly coloured sand, magical creatures and a pretty rainbow.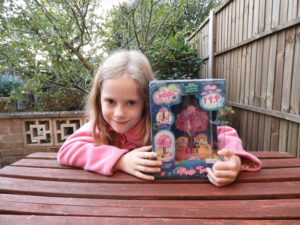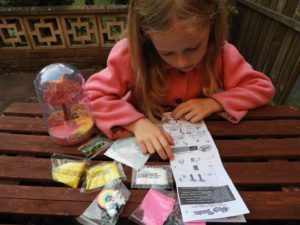 The instructions are easy to follow and no extras are needed except some water and a spoon to stir.
We opened the box in the evening as I thought we could set it up and then grow the plant the next day. However, you need to put the growth powder into the base dish and set up the tree before you start to decorate so we planned it out and then completed it in the morning.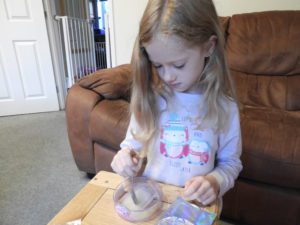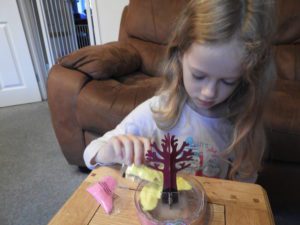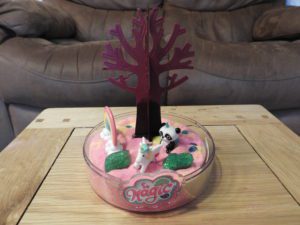 Anya headed off to school, leaving me to watch the tree grow. I was a little worried after 4 hours that nothing seemed to be happening but then suddenly at 5 hours the tree started to bloom!
Here are photos at 4 hours, 6 hours, 8 hours and 24 hours
The Magic Terrarium is a lovely ornament for Anya's room now that it is comppleted and the dome is on top to protect it. I'll be honest in saying that I'm not sure how long it will stay looking so pretty as some of the crystals have dropped off and it is very delicate.
I wish the set had made more of the science behind the crystal growth to support children's education and awreness of chemical reactions instead of focussing on the prettiness of the design. From a child's perspective though, I don't think anything could be improved!
*We were sent this set for the purpose of this review