Hair as soft as candyfloss, fruit scented and super cute! Need I say more?! Well, I will, obviously 🙂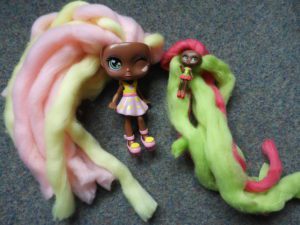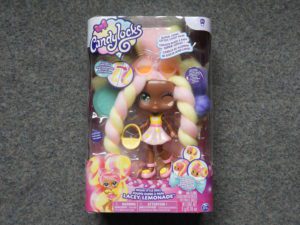 The smaller dolls are wrapped in their own hair and reminded me of candyfloss on a stick or a giant lolly! The hair is visible through the packaging so you may be able to work out which character you have chosen (there is one ultra rare one to keep searching for…)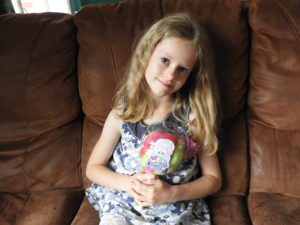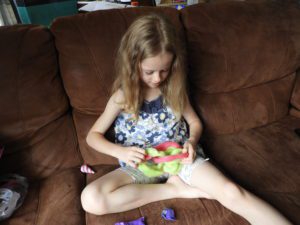 We unwrapped the little doll and we had… Kiwi Kara! There are 20 to collect and the hair is an incredible 15 inches long!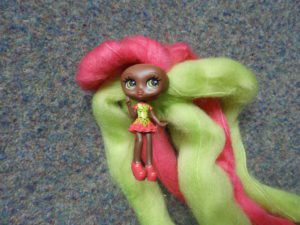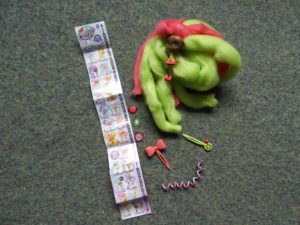 The larger doll is Lacey Lemonade. The gorgeous smell hits your nostrils as soon as you open the box. Her hair is actually shorter than the smaller dolls at 12 inches.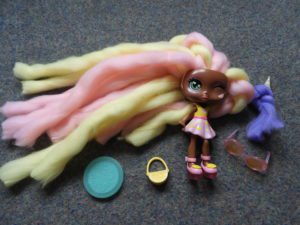 Both dolls came with a range of hair accessories to use on your doll or yourself. Lacey Lemonade also had a hair chalk to use as well. The hair is easy to style and a good way to practise plaits.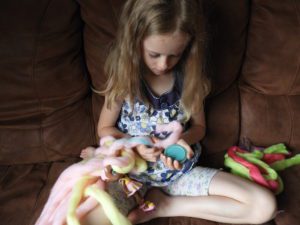 Anya loved playing with these dolls and having a willing model (not me) to try out her hairstyles on. I liked the link to fruit whilst having the funfair element of candyfloss hair. My only reservation was on whether the hair chalk was suitable to use on human hair as there were no instruction for this.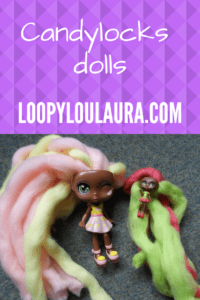 *I received these dolls for the purpose of this review