The SuperZings are back with season 5 of heroes and villains!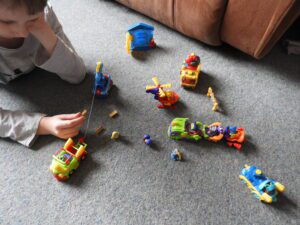 We were kindly sent a bundle of SuperZings toys to review. The characters have a range of vehicles and the villains are causing havoc with fire attacks and bank heists.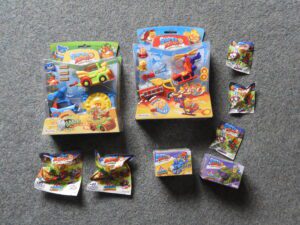 The smallest blind bag contains one SuperZing: will you get a hero or villain, will it be rare? The slightly larger blind bag, retailing for £2, has a SuperZing with mini vehicle called an AeroWagon. Pocket money treats!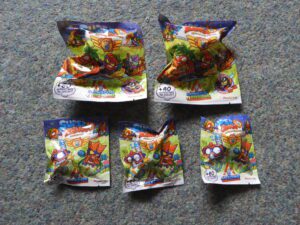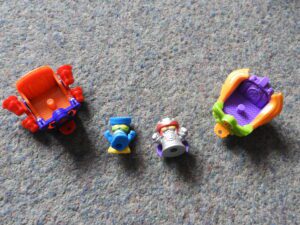 The next size up is the SkyRacers presented in a small box that children can 'pow' through the side 🙂 The AeroWagons fit together with the SkyRacers to make a train (obviously hugely loved by my train fanatic Matt!). SkyRacers cost £4 each and again are easy pocket money collectables.
The bigger sets that we received retail for £15 each and have two large vehicles, 2 SuperZings and a playset. There are interactive features, for example the bank heist set has a door to 'blow up' and the fire set helicopter fires discs of fire.

SuperZings are super reasonable in price so are an affordable collectable. They are aimed at children aged 5+ and are bright and colourful to make them appealing to children. The vehicles and playsets have moveable parts to increase the play potential. My nephew is a big collector of SuperZings so I look forward to the boys being able to play together at the end of this lockdown 🙂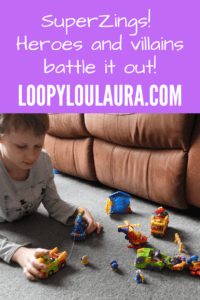 *We received these toys for the purpose of this review. All opinions and photos are my own