Word Master is a new game where players challenge each other to work out five letter words. Have you got what it takes to be a word master?
This game relies on spelling so although the age rating is 5 +, younger children that find spelling difficult may struggle. The perfect opportunity to team up with an older sibling or parent!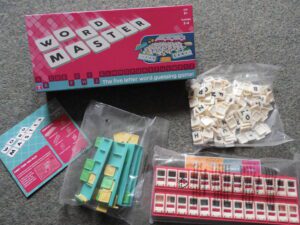 In each round, one player acts as the host to choose a 5 letter word. There are cards available to help think of a word but you could choose your own. The other players then attempt to guess the chosen word.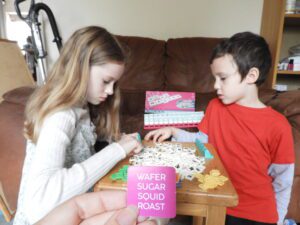 The host marks their answer with green tokens for correctly guessed letters and yellow tokens for letters that are correct but not in the right place.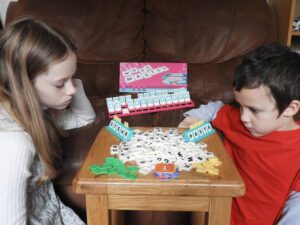 Things to note! Players can look at each others answers and this will significantly help. You can guess any word at all even if you know the category, so for example if the word is in the sports category you can still guess CHIPS to eliminate letters. Zach found it difficult to accept this idea even though I explained it many times.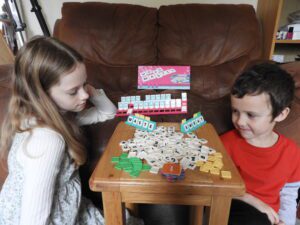 The winner is the person to correctly guess the five letter word.If there are only two players then you should keep track of how many guesses it took, swap roles, play again and work out who was quickest to score the point.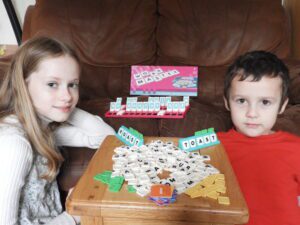 Word Master is available from Smyths online and in store. It has an RRP of £20 and is a great addition to our games night collection.