Brides always look radiant but I have noticed a trend towards the 'Instaface' involving contouring, highlighting and, without being mean, looking not much like yourself.

I was determined to look like Laura. The person that Chris fell in love with and wakes up next to each day.
Since getting back from holiday, I have been using Superdrug's B. Radiant range (day and night cream, serum and eye cream). They are great products and it feels good to know they are vegan.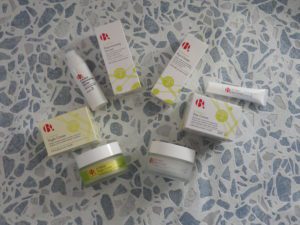 In the video below, I test out 2 BB Creams from Avon: one matte and the other radiant (although confusingly they both promise radiance…)
I opted for the matte BB Cream as I felt it was the most natural colour compared to my own skin tone.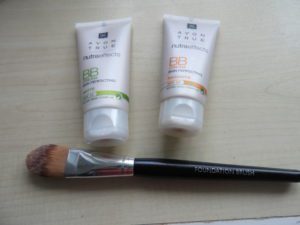 I decided against the mascara as I didn't enjoy the feel of the lashes but this is my own preference and no reflection on the product itself. I wish I'd worn it daily to get used to the feeling before the wedding.
I LOVE The Body Shop's Instablur which smooths lines and pores. It was the first time I'd used it but won't be the last!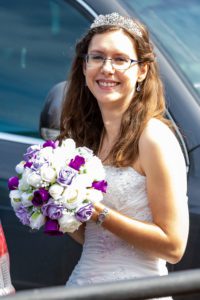 I was really happy with my look on the day: enough of an effort without being over the top and false. Not bad for a tired mum of 3 at the grand old age of 37!