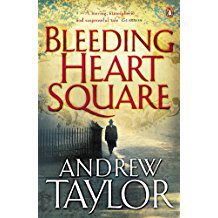 This book was a bit tricky to get into. I'm going to describe it as stilted but it opened up as the story developed.
Set in 1930s London, a woman has disappeared and her family are concerned. This plot has so many twists and turns! Everything and everyone is interconnected, you really have to keep on your toes to follow it. I definitely couldn't put it down after the first few chapters of awkwardness. There is romance, violence, politics, crime, family and class dynamics all mixed together.
Each chapter starts with an unknown narrator (find out who right at the end, DO NOT SPOIL THE SURPRISE BY LOOKING!!!) and a segment of the missing woman's diary written in 1930. It then goes through the events of 1934. In the extras at the end the author describes how all of this links to a real mystery told to him by his grandmother.
Every time I thought I'd guessed what was going on there was another plot twist. Sometimes the author hinted at something that was then not mentioned until the next chapter and this was a really effective tool to keep me reading!
And blimey, I was not expecting the final chapter at all! Wow: read this book!
[amazon_link asins='0141018615′ template='ProductCarousel' store='tiredmummyblog-21′ marketplace='UK' link_id='7d6a0d8d-1144-11e7-88d4-970187b2638e']