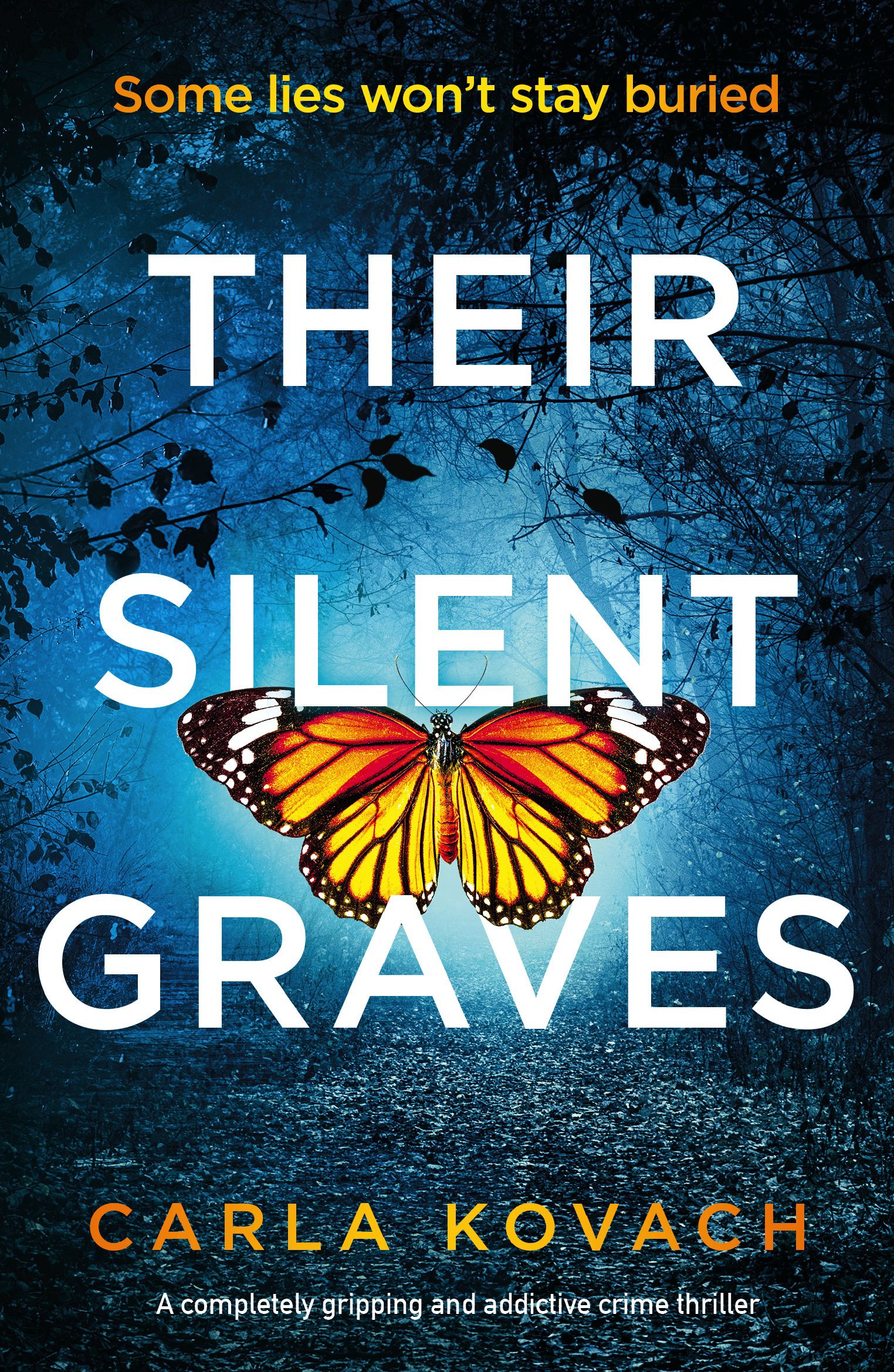 A fresh grave is discovered with a bell without a clapper. The man has been buried alive, desperate to escape. But the grave is silent and no one comes to save him…
I remember reading a book as a teenager about the Victorian tradition of attaching a bell to dead people's fingers due to fears of being buried alive. It terrified me then and it does now. We see the perspective of the victim as they experience their last moments of life. There is not a great deal of forensic detail or violence, but the psychological aspect is strong and creates anticipation and fear.
This is revenge, pure and simple, Years earlier, the victims were involved in a prank that ended up traumatising the killer. Now she is targeting them but also contacting Gina due to the abuse she suffered and a feeling of rapport towards her.
The pace of the book slowed down in the middle which I found frustrating. The ending picks up pace again as Gina is buried but not deep enough that she can't escape. This brings her to an understanding about the killer, ready for the final showdown. I did not guess the killer and felt that the conclusion brought the strands of plot together including the local knowledge about Gina's abusive husband.
Their Silent Graves is the 7th book to feature Gina as the lead detective. The abuse Gina suffered and her cautious relationship with senior officer Briggs continue to have prominence but it is not necessary to have read the preceding books in the seires to enjoy this one.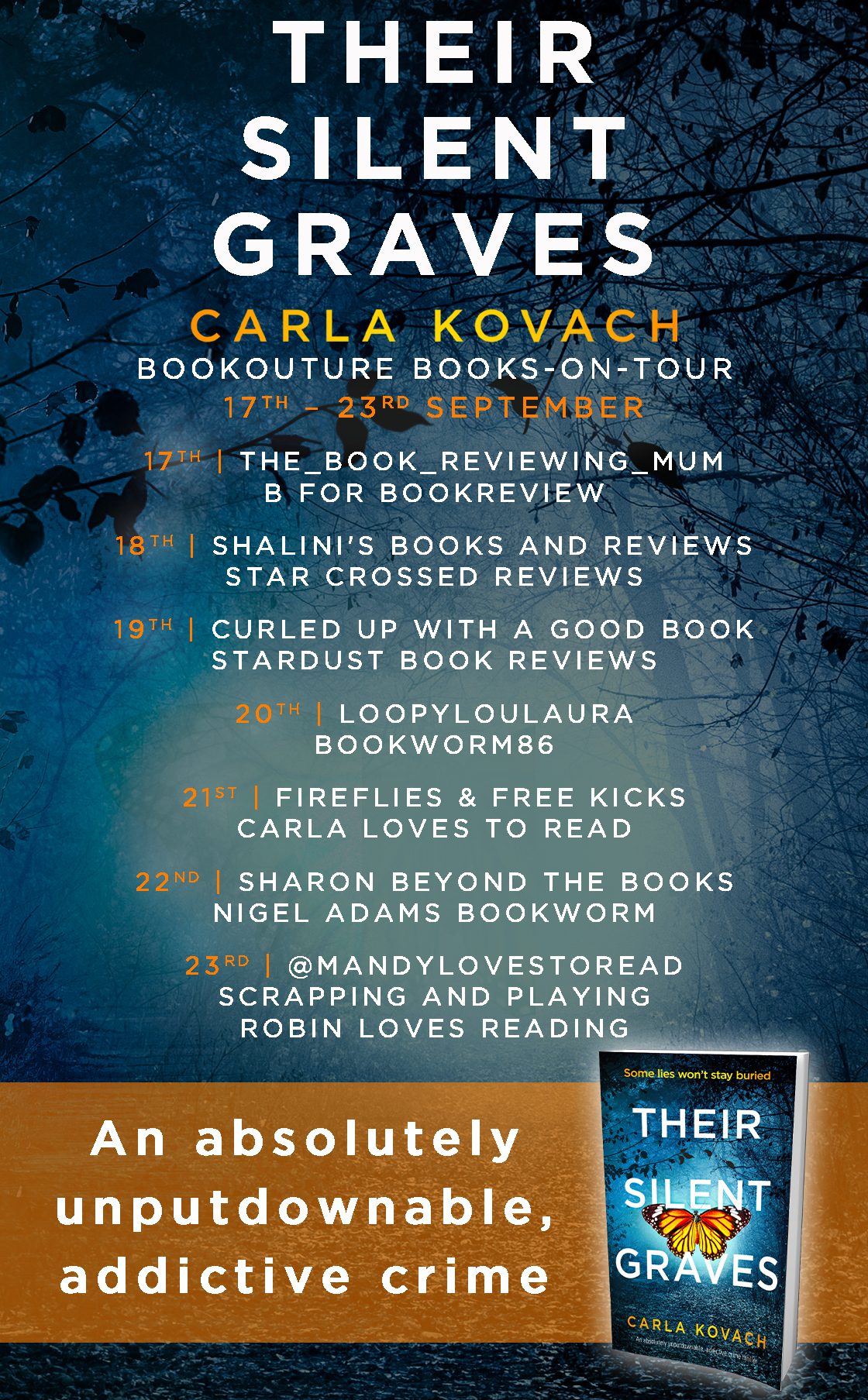 Media Kit:
Title: THEIR SILENT GRAVES
Publication day: Sept 17th 2020
Author:  CARLA KOVACH
Buy  Links:
Description:
Dressed in garish Halloween costumes, two teenage girls run through a patch of dense woodland towards the outskirts of town. But before they can reach the safety of the streets beyond, they make a shocking discovery.
Following a piece of old rope, the girls find a large mound of freshly laid earth, undisturbed in the darkness of the trees. Clawing at the ground beneath them, they make contact with something solid. When they realise what they've discovered, the silence is broken by their piercing screams as they stare down at the shallow grave.
Without looking back, they run as fast as they can, failing to spot the person nearby watching their every move…
And when another grave is found just days later, it's clear a serial killer is praying on the small town. But who is the killer watching now? And when will another grave be filled?
If you like Angela Marsons, Cara Hunter and Clare Mackintosh, you'll love this heart-racing thriller from bestselling author, Carla Kovach. With gripping suspense and a twist you won't see coming, Their Silent Graves will have you hooked from page one.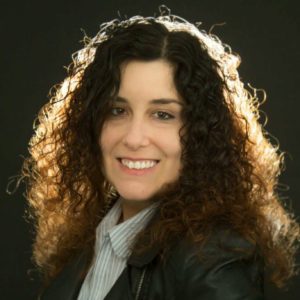 Author Bio:
Carla Kovach was born in Birmingham, UK and now resides in Redditch, Worcestershire. Author of supernatural drama 'Flame,' psychological thriller 'To Let,' crime thriller 'Whispers Beneath the Pines,' and holiday comedy, 'Meet Me at Marmaris Castle.' Carla also writes stage and screenplays, some of which have been produced in the Worcestershire area. Her feature film 'Penny for the Guy' is being made and is set for release in 2019.
Her latest book, Her Last Mistake is the sixth book in the DI Gina Harte crime series.
Author Social Media Links: