The subject of this book is very hard hitting so I am starting this review with a warning: baby death, rape, missing children, violence are all depicted in this book.
This book was a compelling read but not an easy one to deal with emotionally. The mental pain caused by events in the narrative is all too easy to imagine. This serves to build a strong rapport with  the characters but  also has a powerful effect on the emotions of the reader.
Justin and Alicia's lives are turned upside down following the death of their young son in a car crash . On the day of his funeral, a man from Alicia's past returns and Justin realises that his daughter may not be biologically his. Justin confronts Alicia's sister who confirms his fears but Sophie overhears and later runs away.
She thinks she has found safety in the home of the man who says he is her real father but Paul's actions begin to make her feel uneasy.
Meanwhile Justin and Alicia are trying to negotiate their relationship whilst dealing with the pain of losing their son and their panicked search for their daughter.
There are more uncomfortable revelations and the spiralling unpleasantness of Paul makes this book both brilliant and terrible. 5 out of 5!
[amazon_link asins='B07D3SBS9G,B0787FBCNH,B06X1FKSD6′ template='ProductCarousel' store='tiredmummyblog-21′ marketplace='UK' link_id='8ee20743-a09c-11e8-903e-d7f8cb815d6b']
Buy Links:
Amazon: mybook.to/TASBSocial
iBookstore: http://ow.ly/p4qb30ljwU1
Kobo: http://ow.ly/OJe330ljwY0
Googleplay: http://ow.ly/iFDC30ljx34
Book blurb:
The moment she opened her eyes, she knew everything had changed. The stale taste of alcohol; her uneasy stomach. She looked at her husband sleeping peacefully, and knew she would never tell anyone what happened last night.
You will think you know what happened to Alicia that night.
You will see a desperate wife, lying to her husband.
You will watch a charming lover, trying to win her back.
You will judge her, just like everyone else.
You will assume you know what happens next. But everything you think you know about the past, the relationships, what drives Alicia and her husband to lie… is wrong.
If you loved The Girl on the Train, The Wife Between Us and The Sister, you'll love this compelling and gripping psychological thriller from Sheryl Browne. The Affair will have you hooked from the very first page!
About the author:
Sheryl Browne brings you powerful psychological thriller and contemporary fiction. Sheryl's latest psychological thriller THE AFFAIR – the second of a three-book deal – comes to you from fabulous BOOKOUTURE. A member of the Crime Writers' Association and the Romantic Novelists' Association, and previously writing for award winning Choc Lit, Sheryl has several books published and two short stories in Birmingham City University anthologies, where she completed her MA in Creative Writing.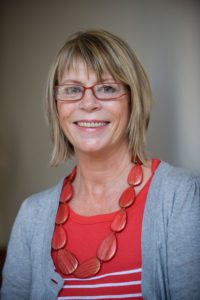 So why does Sheryl write in two genres? Quoting E. L. Doctorow, Sheryl says: "Writing a novel is like driving a car at night. You can only see as far as your headlights…" This she thinks sums up a writer's journey, you never quite know where you are going until you get there. You might start with an outline, but a strong character will always divert from the plot. If Sheryl's not sure where a character is going, she simply has to trust him to show her the way. Plus, according to one reviewer, she also has a scary insight into the mind of a psychopath.
www.facebook.com/SherylBrowne.Author/
www.twitter.com/SherylBrowne
To find out more about Sheryl, go to www.sherylbrowne.com