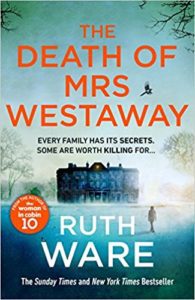 This book really captivated me. I was hooked right from the start. The main character is a young woman called Harriet Westaway, or Hal for short.
Life is tough for poor Hal. Three years ago, her mother was killed in a hit and run. She dropped out of college and took over her mother's tarot booth on Brighton Pier in order to earn a living. She also owes thousands to a loan shark whose patience has worn out.
Then she gets a letter from a solicitor informing her that her grandmother has died and she has been left a bequest in the will. Hal has never met her grandmother and thinks the whole thing is a mistake but she is desperate for the money so decides to head to Cornwall in the hope of getting enough money to clear her debts.
Despite her deception, Hal is a character that you want the best for. She meets the family of Mrs Westaway and the guilt eats away at her yet she seems like such a deserving character that you keep your fingers crossed she will walk away with some cash.
There is plenty of mystery in the book and family politics needing to be resolved. Is Hal really Mrs Westaway's granddaughter? Who are her mother and father? What were the circumstances of her birth?
I have no hesitation in awarding this book 5 out of 5. It was brilliant!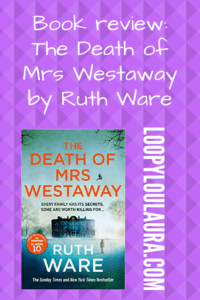 [amazon_link asins='1911215035,1784704350,0099598248,009959823X' template='ProductCarousel' store='tiredmummyblog-21′ marketplace='UK' link_id='87c62156-8939-11e8-b502-6fbea83e5ec5′]