Tessa and Rebecca are 2 very different women both spending the summer by the lake with their children.
Tessa is grieving for her mother and struggling to deal with the behaviour of her children (one too quiet, one too boisterous). She feels isolated socially and there is not a lot of money in the family.
Meanwhile super rich Rebecca seems to have it all effortlessly and has a carefree attittude to parenting.
Both women are having relationship trouble with their husbands but their emotional problems are gradually revealed throughout the book.
The women strike up a friendship together but trouble is brewing. Will they be honest with themselves and each other about their problems?
The book is really well written. Each chapter focuses on one of the women and then swaps for the next chapter. This cleverly gives us an insight into the mindset of both women for the same events. There are hints and suggestions about what is really troubling the women but the extent of the revelations is surprising and unexpected.
Prepare yourself for making a huge emotional investment in this book and characters. I had to stop reading this book before the final 2 chapters are they was a plot twist so devastating that I needed some time to deal with my emotions before completing the book.
The Secrets We Keep was a seriously good read, a fascinating insight into the power of our perceptions about other people and, at the end, simply heartbreaking.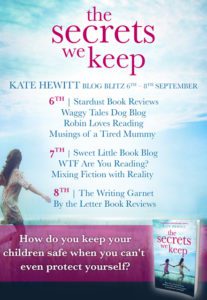 The Secrets We Keep by Kate Hewitt
Amazon: http://geni.us/B07DLWQNGTSocial
Kobo: http://ow.ly/KIJs30lHcLd
iBookstore: http://ow.ly/VLd430lHcQ7
Googleplay: http://ow.ly/mY6j30lHd1K
Book blurb:
My whole body aches. I trawl memories of her, now so precious… my darling child. I can't lose her…
When Tessa arrives at the little house by the lake with her two children, it is an escape. The rental house may be a bit small – but it's theirs for the summer. A place to hide…
However, their isolation is disrupted by the family from the big house next door. Three children and their glamorous mother Rebecca – who seems determined to invite Tessa into their lives.
Rebecca, however, is harbouring a dark secret. And when it becomes too much for her to bear, Tessa seems to be the only person she can turn to.
But as powerful bonds form between the two families, choices will be made that can never be undone. And as the summer comes to an end, nothing can keep everyone safe. And one family will pay the ultimate price…
A gripping, powerful emotional page turner with a heartbreaking twist, for fans of Jodi Picoult, Emily Bleeker and Diane Chamberlain.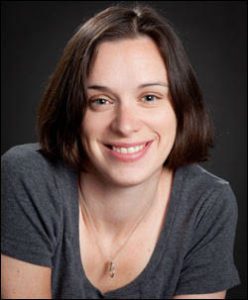 About the author
Kate was born in Pennsylvania, went to college in Vermont, and has spent summers in the Canadian wilderness. After several years as a diehard New Yorker, she now lives in a small market town in Wales with her husband, five young children, and an overly affectionate Golden Retriever.