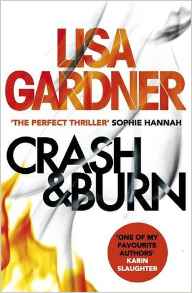 Well I fancied reading a detective novel and found this under my bed.
Wow! It was so much more than just a crime mystery novel. There were so many twists and turns so just when you thought it was heading in one direction there would be a major development and your brain has to wrap itself around the new information.
Nicky Frank has a car accident. It leads to her third head injury in 3 months. She gets the cops searching for her daughter Vero. The only problem is that the little girl doesn't exist…or does she?
From this starting point, I was gripped as the investigation continued to reveal aspects of Nicky's past. The book is written from the first peron narrative of Nicky but also the third person for the detectives. The internal thoughts of Nicky were often confused to represent the recent injuries and past abuse but these were balanced out by the clarity of the investigation. Unpleasant topics were covered but not in graphic detail so I would be happy to lend this to my mum (!).
When all the puzzle pieces fit together at the end, there is a sense of closure and completion (which I personally prefer as I hate open ended plots 🙁 ). I think there may be other books with the same investigating cops as the relationship between them seems to suggest future potential.
I will definitely be reading more of Lisa Gardner's books ASAP!
[amazon_link asins='B00NT7YO1W,B0082CXGXQ,B008E9R50C,B008DMO968,0755396413′ template='ProductCarousel' store='tiredmummyblog-21′ marketplace='UK' link_id='7a257421-1145-11e7-9899-c1a504a9aa6a']