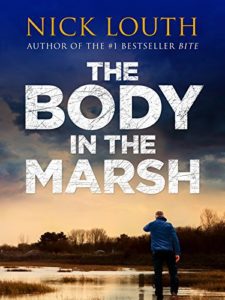 This book is the first in a new series about DCI Craig Gillard and what an opening novel! It was amazing and had me captivated throughout. I really can't wait to read more by Nick Louth.
The thing that I loved was that it is set in normal places that I know, it even mentions Bracknell! Plus the marsh in question is Romney Marsh which just happens to be where Chris grew up and where we visit often!
The characters are all believable and the main detective has a personal connection with this case. He dated the victim 20 years earlier and has never stopped thinking about her…
Liz Knight is reported missing by her friends. The police contact her husband who then also disappears. Then blood and dismembered body parts are discovered and the case becomes a murder investigation.
There are also sub plots of Craig's current relationships and a police enquiry into the handling of a child abuse case. The personal touches keep the book grounded and make the characters more appealing. The enquiry gives an insight into how police procedure works and how old cases continue to have ramifications for current cases.
There are some grisly details but no graphic violence is described. The plot is well thought out and the narrative is smoothly flowing. I really loved it!
*I read this book through my NetGalley membership
[amazon_link asins='B0757G3JB5,B00NT7EE08,B073W66CYX' template='ProductCarousel' store='tiredmummyblog-21′ marketplace='UK' link_id='3871c638-63de-11e8-a0b6-016ffeecf898′]