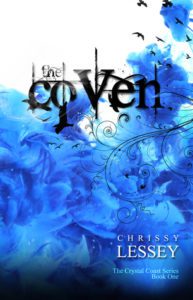 It has been a while since I read something like this from the fantasy genre and I have to say I really enjoyed it. I fully admit that it wouldn't be a book I would choose for myself but I'm so glad I tried it.
It has magic, romance, murder, witches,an autistic child, single motherhood and so much more.
The story is mainly told through the eyes of Stevie, a single mum living in the USA with her autistic son and coping with the relationship dynamic with her ex. I found this element of the book to be completely realistic and it helped to ground the magical aspect which developed about three fifths of the way through the novel. The main protagonist deals with the issue of starting school and due to the changes in my

children's lives this September

, it really resonated.
The ending felt a little bit elongated for me. I kept thinking I had reached the end but then there was another chapter! This probably wouldn't have been a problem if I had been reading a hard copy and couldn't see that there was still more left to read.
The characters and their relationships were completely believable. There are 2 further books in the trilogy and I would love to find out what happens next to these people! As a lover of historical fiction, I hope there is more background information included in the later books about the witches' heritage which is how this book begins.
Overall this was a really relaxing read, perfect for a summer holiday on the beach or snuggling up in winter.
*I was sent an e version of this book free of charge for the purpose of this review
[amazon_link asins='0998951811′ template='ProductCarousel' store='tiredmummyblog-21′ marketplace='UK' link_id='61c1a76c-7564-11e7-bd76-45cdcccb066a']