We have been tempted by the first signs of spring here in the UK at last! I am not at all green-fingered so Chris takes on responsibility for the gardening.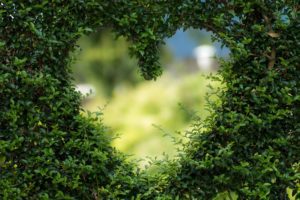 I never really considered the expense of owning a garden before we actually had one! Tools, lawn mowers, storage. Plants, vegetables, and – as you may have seen on my Instagram – fruit trees. The financial cost adds up as well as the cost of time which needs to be spent making it child- and dog-friendly.
In these days of money worries and the time pressures we all face, there are certainly many ways where we can make savings. Circumstances arise, situations change and suddenly all those savings need to be carefully implemented. If you are looking to save on something then changing your landscaping with artificial hedge mats and greenery is certainly one thing you can consider.
Potential savings:
Water: Water is a valuable asset. Around 71% of the Earth's surface is water-covered. While we have plenty around us there still seems to be a hosepipe ban every year! One approach to lessen the requirement for water is to get faux outdoor greenery like plants, hedges and trees. Unlike genuine plants, you will not be requiring the hose to keep them alive or worry about looking after them while away on holiday! We had a meter installed last year so a reduced water bill would be lovely…
Landscaping Services: Many homes and commercial establishments have gardens, however, because of an absence of time, these patio nurseries frequently look a bit neglected. Fake boxwood hedges can help with adding life to any open-air space. The mats, rolls, and panels are splendid in shading, giving you a realistic green look and feel as well as providing sun, wind and rain protection. As a consequence of the decorative elements being simulated, you will spare yourself from booking an unreasonable greenhouse landscape service. Additionally, you can save yourself the bother of purchasing all the additional gardening instruments.
Green waste: When you consider hedges or bushes or even ivy, numerous households trim back their plants several times each year. By getting fake plants, you can expand the space you have in your green bin for things like the grass cuttings. Or you could re-purpose your green bin as a compost bin or manure container. I couldn't believe that we as homeowners have to pay for a green bin and collection!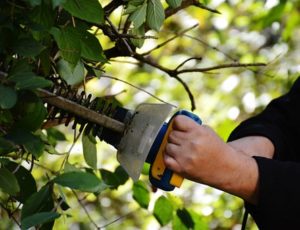 Fencing costs: Instant fake hedge panels and topiary plants like Silk Plants Direct's fake boxwood ball are perfect for commercial spaces and also homes. They improve privacy and security without the costly expenses of fencing and paying for someone to install.
These are just some of the money saving fundamentals you can get once you have equipped your garden with artificial greenery and boxwood topiaries, but along with these you also get the benefits of product durability and investment in your time.
Product specifications are as follows:
Artificial Hedge
Silk Plants Direct's 

faux Boxwood Hedge

is made-to-order and made to your exact size requirements. They can accommodate virtually any size, application or shape. Also, they can custom make any planter or base desired. If you have a site that requires a custom size artificial boxwood hedge, Silk Plants Direct is your number one choice for the best-constructed hedge in the USA.
Artificial Boxwood Mat


Fake Boxwood Mat

is created in a 12″ x 12″ square panel and can be cut, bent, and adhered to virtually any surface whether flat or contoured. Their Boxwood Mat is ideal for walls, ceilings or any other surfaces that could use a lifelike restoration. If you have a site that requires a custom wall made from artificial boxwood mat, you can buy it here.
Artificial Boxwood Screens
Their Boxwood Screen is designed on a 4' x 7' rectangular galvanized metal screen and is excellent for large scale applications where installations are made quick with large panels.
Artificial Boxwood Rolls
The Boxwood Roll is available by the linear foot and comes in widths of 2', 3' and 4'.
I am so disappointed that this is not yet available in the UK. Silk Plants Direct also have indoor plants which are something that our house is completely lacking 🙁
*collaborative post