It's official: Zach can crawl. Nothing is safe. He has stopped doing an impression of a worm (throwing himself forward, straightening up and lunging again) and can do an actual crawl. He also did some cruising along the settee so walking may not be far behind, aaaarrrrrgggghhhhhhhh!
Matthew has changed this week too. He has started reading for pleasure. He doesn't know this but it is probably the proudest I have ever been of him. He is getting more like me and Chris every day, lego obsessed and loving books 😀
Anya is getting more creative. She is telling stories about a magic wishing toilet and squealing 'wee' and 'poo' at the top of her voice as she entertains her brothers.
This photo was taken 2 weeks ago and they have already changed so much.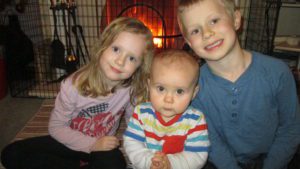 And this is Matthew and Anya a year ago (obviously no Zach because he was just a bump!)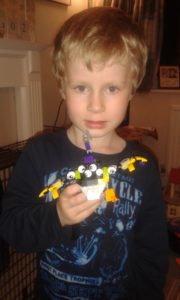 It's lovely to see them turn into real people but also scary due to the speed of change. I have to remember to value them as individuals with opinions and thoughts which may not correspond to my own.
It's also exciting to see the world of opportunities in front of them and I hope they are brave enough to explore their talents and ambitions. While still needing their mum just a teeny bit 🙂