It rained. Oh boy, did it rain!
Thankfully we were able to wash off the Penguin bar that Zach decided to wear rather than eat…

The magnificence of Osborne House was in no way diminished by the weather although we didn't fancy enjoying the gardens or beach 🙁
The house is stunning, filled with portraits that are famous national treasures. Once again we used our English Heritage membership to gain entry. The main problem is no buggies are allowed inside the house so Zach had to be carried which was a bit of a pain. The children had an activity booklet to complete and enjoyed looking for clues and then successfully finding the Queen's gloves which had been 'lost'.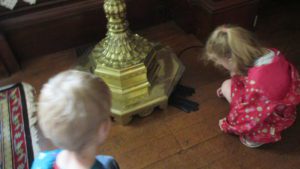 I enjoyed the costumes from the upcoming film about Queen Victoria featuring Judi Dench.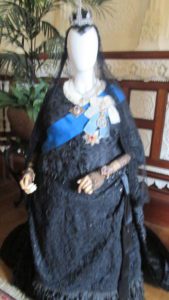 The absolute highlight for the children was the trip on the minibus! 25 years ago this was a horse and cart but it has modernised!
We had our picnic outside the Swiss Cottage. To me, this is what holidays are all about. Sitting in the rain eating a picnic together and watching the world go by.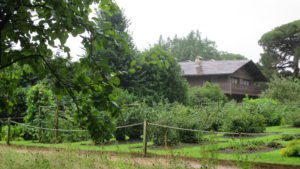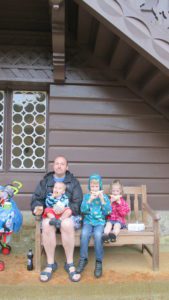 We had stocked up on grub at Waitrose before arrival and I had treated myself to a (very expensive but very tasty) wheat/gluten free cheese ploughman's roll.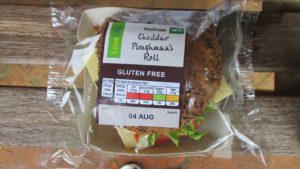 After lunch the children dressed as Victorians, we had one last whizz around the main house (which was extraordinarily busy, probably due to the weather) and then we decided to venture onwards and defy the rain!