We might have had two weeks of Easter but I felt it was important to keep a routine in place so that it wouldn't be too tricky to get back into afterwards! With the exception of the bank holidays and weekends, we followed a reduced schedule compare to the first two weeks of home learning and focussed on the basics as well as developing life skills.
The plan versus
the reality
Mon-Fri 6-17 April

1 hour daily: spellings, times tables, sewing, knots, laces, chopping onions, peeling potatoes, PE/exercise

We completed PE with Joe live every morning at 9am. We then had a quick break (to recover!) before working on spellings and Maths.

I taught Matthew and Anya to tie shoelaces and now they are experts. I am still being a hard taskmaster and making them tie 5 laces before they can have a snack or go and play.

We also had a go and mending clothes and darning socks. This involved learning to tie a know and thread a needle.
There was more cooking including white chocolate rice krispie cakes again. We had some left over icing from Zach's birthday cakes so the kids decorated some biscuits they had made with me.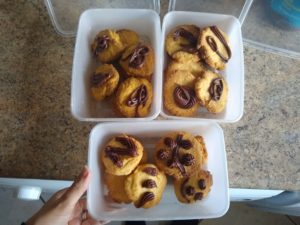 I organised our first Easter egg hunt using toy surprises from Zuru.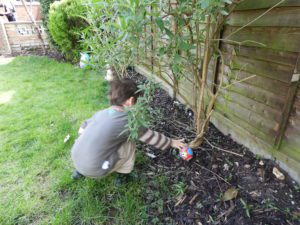 We finally made it out for a daily walk! My asthma played up for the first time in 20 years and scared all of us so we have stayed in with the exception of Chris walking Ollie and collecting shopping.
Inspired by Anya's Beavers group, we decided to camp in the garden. We chose the warmest night but Chris and I were FREEZING whilst the kids slept like babies.
Matthew and Anya rediscovered bike riding and we spotted my parents out for their daily walk.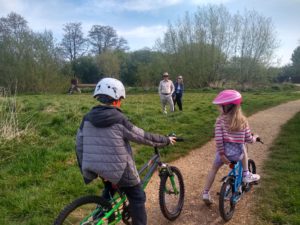 Matthew designed his own Lego board game, using his imagination and construction creativity.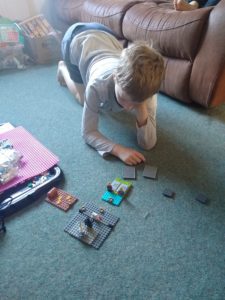 Back to our normal routine now (see weeks one and two) How are you getting on during lockdown?