I am not a physically demonstrative person, definitely not a hugger. I would also never class myself as a dog person. But last year these two little guys came into our lives and might even have transformed me… Chas and Wurzel the cockapoos have brought such joy and craziness to our family!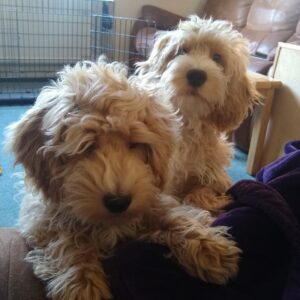 I have never had a puppy before. In fact, I almost never contacted Chris on match.com due to him saying he was a dog person! Instead, I had the absolute privilege of spending Ollie's last few years with him and was sat with him as he took his last breaths.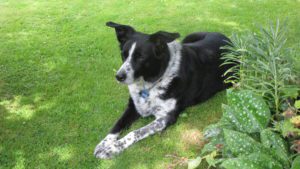 It took us a year to be ready emotionally for another dog. The first weeks with the pups were hard on our hearts, especially for Chris who constantly remembered Ollie's puppy days. I was overwhelmed by the guilt and responsibility of taking babies away from their mum. It made me even more determined to give Chas and Wurzel the happiest life I can.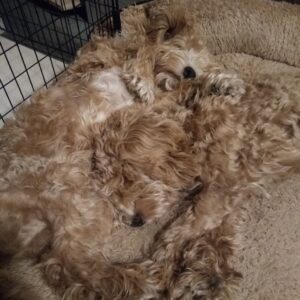 Chris is the one who gets up to them each morning and mostly walks them. He is firmly the alpha. But I am their adopted mum. I groom them. They lick me like crazy. We cuddle. I think they understand when I say 'I love you'.
Tell me about your pet in the comments, and give them an extra hug today!