It's no secret that I have been feeling a little dowdy, Just a mum, not me. 8 years ago I wouldn't have left the house without make up on. What a difference having kids has made!
I watched a video by

Motherhood: The Real Deal

 which convinced me I could do make up quickly and properly just by changing my products and methods!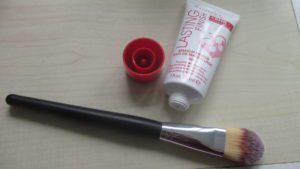 So I took the advice and bought primer, BB cream and a foundation brush.
I started out with just the BB cream and fingertip application. It was actually an old cream that had been lying around in a drawer that I think I bought at Lidl. I wasn't too impressed immediately after application but 10 minutes later my skin looked so much better. Still natural and me, just a bit better!
So far, so good. The next day I tried Rimmel primer. It is a brand that I have used regularly since my teens so I trusted it for my first venture into primer 🙂 I used my new brush.
It was a strange sensation, like I was painting on my face! Does anyone else feel like that?!
Again, the immediate effect was minimal but then I guess it permeated into my skin and got to work! I put the BB cream on top and was thrilled by the results (please excuse the crazy just washed hair!).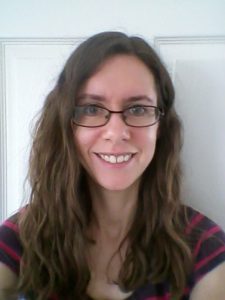 I am completely converted to this new regime! In hardly any time at all, I look like me but better. Natural enough to still be me but I know I've put the effort in.
I am also putting more effort into my skin care in terms of cleansing and exfoliation now that I am back to wearing make up daily and this is where my

SENSSE

brush

comes in (check out the post for the chance to win your own!)
Just as a little extra: I paint my toenails once a month and my choice for July is a bright vibrant blue from Maybelline. I wanted a complete contrast to the pastel of last month and my sister has bought this for my birthday last year. It definitely requires 2 coats to get the colour properly but dries VERY quickly!
Thanks for reading! What are your best beauty buys and what is your daily regime?
[amazon_link asins='B0031B7HRO,B00Q26XMEW' template='ProductCarousel' store='tiredmummyblog-21′ marketplace='UK' link_id='d1de4b68-6086-11e7-b807-eb65c9b78412′]