These biscuits are very versatile. Think of Christmas and decide on your own spices. Will you decorate them? What shapes will you make? You could add some dried fruit, sprinkle sugar on top or even flaked almonds.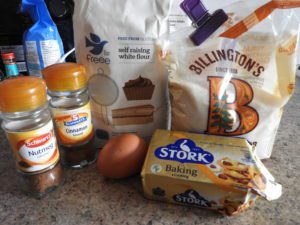 Ingredients
250g self raising flour (this gives the biscuits a slightly cakey texture if you make them a bit thicker)
1 teaspoon of spices (I used nutmeg and cinnamon but you could use ginger or anything that reminds you of Christmas)
125g golden caster sugar
100g butter or hard marge
1 egg
 
Method
Mix the flour spices and sugar in a bowl.
Rub in the butter until it resembles breadcrumbs.
Add the egg and combine into a dough. You may need to add a couple of tablespoons of water as well because gluten free flour absorbs more liquid making it a bit dry.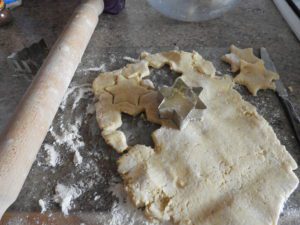 Roll out to about half a centimetre thick and cut out shapes. Alternatively roll into balls and flatten.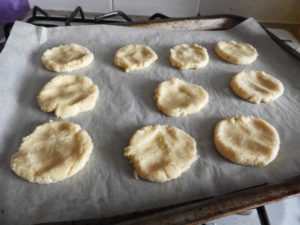 Bake for 15 minutes GM5
Leave to cool on a wire rack. If you choose to decorate then wait until they are fully cool.