A taste of my childhood: apple turnovers! I haven't has any apple turnovers in about 20 years as I have never found a gluten free version 🙁 Time to make some then!
I could have made my own pastry and filling (could I, really?!) but when there is an easy alternative, it seems silly not to use them!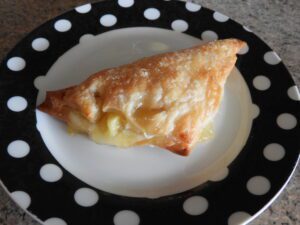 1 pack of puff pastry (mine in gluten free)
1 can apple pie filling
25 g caster sugar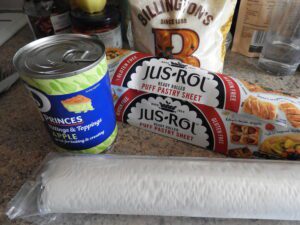 Preheat the oven to 200F
Unroll the pastry and cut into squares.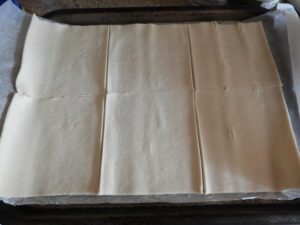 Dollop a tablespoon of apple pie filling into one corner of each square.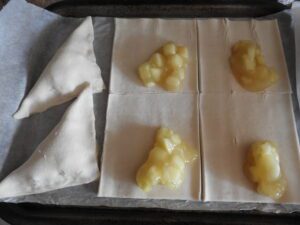 Fold up and try to seal the edges or crimp with your finger or a fork
Sprinkle a little caster sugar on each turnover.

Bake for 10 minutes or until golden brown.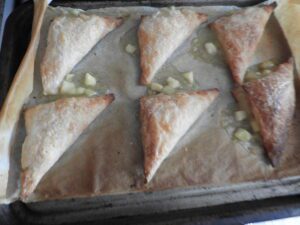 Allow the apple turnovers to cool; they can be enjoyed warm or cold.