Explosive. Horrific. Sensationalist. Excessively violent. Historically accurate.
All of these could be used to describe BBC's three part series of Gunpowder.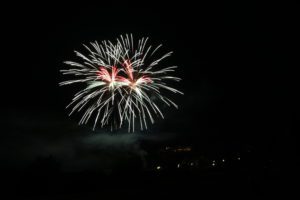 I almost didn't watch it after descriptions of the graphic execution scene in the first episode. My mum has refused to watch it!
However the history graduate in me took over and I braved it, binge-watching all 3 episodes (thank you I Player!!!)
Yes, it was gory in places but for the most part it was actually a little dull. I wanted more emotion and passion from the characters. There was a lot of soul searching discussions but little action or inspiring speeches. I didn't feel the religious conviction that was strong enough to lead a group of men to want to blow up the king and parliament.
I was a little unconvinced by some of the historical 'facts', perhaps a little dramatic licence, but the horror of capital punishment and torture was no more graphic than other films and TV shows. Perhaps the basis in reality was the reason for so much uproar across social media and the press.
I think the series was enjoyable to watch overall and certainly does well to correct the misconceptions about Guy Fawkes but sadly it didn't set me alight.