I have been trying to use up any open or nearly out of date food whilst also keep the kids entertained while they are home learning. Time for a tasty treat (gluten free and vegetarian, NOT vegan)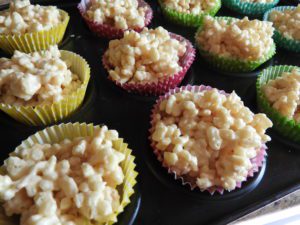 Ingredients
200g white chocolate
75g rice krispies
1 tablespoon golden syrup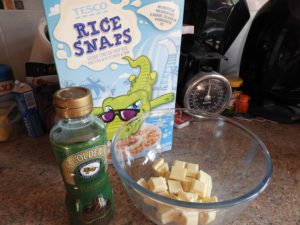 Carefully place 12 cake cakes in a bun tin and set to one side.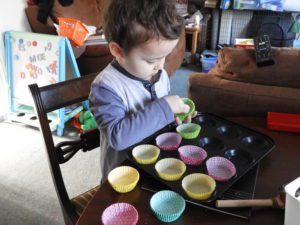 Melt the white chocolate: this can be done over a pan of simmering water but I just used the microwave for 2 minutes.
The bowl will be hot so be careful!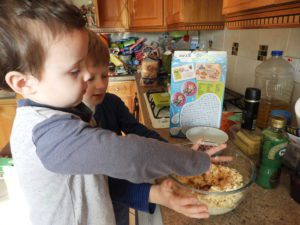 Stir in the golden syrup and rice krispies.
Divide between the 12 cake cases or press into a cake tin to make a big one to cut into slices. You could add sprinkles/Smarties/M&Ms/chocolate buttons on top.
The best bit is obviously licking out the bowl!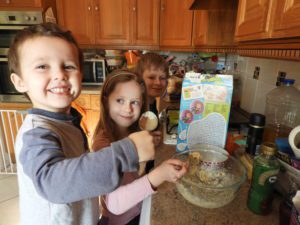 Put in the fridge for 15 minutes.
Eat and enjoy!


This could also be made with dark or milk chocolate and use cornflakes or other cereal.