Now I am not one for wedding envy but if money was no object where would I get married? It is a dangerous thing to keep looking when you have already made a decision!
Some people's idea of a perfect wedding is a beach. I completely agree that the photos look beautiful and I am extremely jealous of the sunshine and endless blue sea and sky.

But for me this is never an option. Firstly I am terrified of flying so unlikely to ever get on a plane to get to my beach wedding. Next, the thought of dealing with the children in hot weather whilst dressed in formal attire does not appeal at all and the thought of leaving them behind is not even feasible (they would never forgive us and I'd feel guilty the entire time, plus who would we leave them with?!)
Another thing that puts me off a beach wedding is the necessity of packing everything up to take there. I can't imagine the stress of trying to pack all of the clothes especially the wedding dress. What if it ended up lost?! How do you organise a cake?
Finally the sand. Yes, it looks beautiful but sand gets everywhere and it would be just my luck to get some in my eye at the crucial moment and spoil everything. Nope, I am not feeling the whole sand thing at all.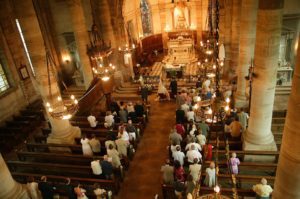 I have revealed previously that I originally wanted a church wedding but this was not suitable for us as a couple due to our contrasting religious beliefs. It also would have necessitated extra confusion as another venue would have to be chosen to hold the reception and I could do without the extra organisation!
Outdoor weddings are very popular at the moment but anyone who reads my blog knows I'm not keen on the great big outside world! Weather is always a concern and I know the venue must have back up plans but it must put a damper (pun intended!) on the big day if alternative arrangements are required and put into play.
There are some absolutely stunning locations around the country and bijouweddingvenues.co.uk has some amazing properties in beautiful surroundings available for your big day. They specialise in country houses which add a touch of luxury and class to the wedding as well as providing a full wedding planning service.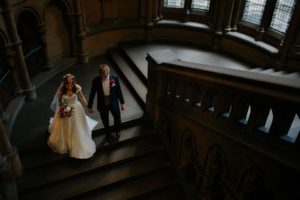 The website is full of helpful articles covering every aspect of the planning and celebration. I enjoyed reading about the wedding photographs to include and gained some insights into how our day will develop (it has been years since either one of us actually went to a wedding that we have forgotten the order of things etc!)
Our own wedding is becoming much bigger and grander than we originally intended. We had decided against a photographer and cake but have ow changed our minds. If we are doing this then we are doing it properly!
So tell me, am I completely unreasonable with my dislike of outdoor and beach weddings? Did you have the perfect wedding day with no sand getting in unwanted places?!
*Collaborative post