I have admitted before that I am a huge fan of the Royal Family.
I am massively excited about the royal wedding this weekend. Just like with the recent

royal baby
,

it is a time to celebrate love on a global scale. With so much negativity and sadness in the world, it is lovely to have something happy to unite the community and country.
This week there has been a lot of supposition and gossip about Meghan's father and I really hope it doesn't tarnish their special day. Weddings are a time for happiness but also put the couple and their families under great stress.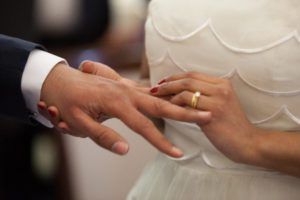 We sent out our wedding invites last week and putting together a guest list was a little tricky and we ended up deciding to limit our guests to family only and then have friends over the next day for a BBQ to help us celebrate. I can only imagine the magnitude of the royal guest list and the amount of effort that has been put in to make this a personal as well as a national event.
Speculation is rife as to what the bride may choose to wear. I have a dilemma with regard to my dress: do I go for purple which is my favourite colour or do I go for white/ivory so I stand out as the bride even though I never wear white ever but this is my only chance…
We had 'fun' trying to get the paperwork done with the registrar as it turned out that Chris' passport had expired a month earlier. Whoops!
We have been discussing the practicalities of the day such as whether we should risk bad luck by spending the night together or if it is feasible for me and the children to stay at my parents'. Hmm, decisions, decisions…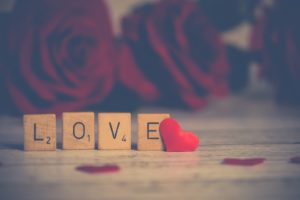 The important thing to realise is that a wedding is just one day. It does not define your marriage or relationship but is a chance to show the world that you are incredibly lucky to have found someone who loves you despite your faults, who has seen you at your worst and still wants to spend their time with you.
The only thing left for me to say is good luck on Saturday Harry and Meghan: I wish you a lifetime of happiness together.
<