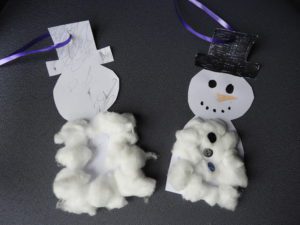 Apparently it is time to get crafty, something which you know I am not keen on!
However, after seeing the joy on Zach's face when he made a ghost for Halloween, I decided to get the PVA glue and cotton wool out again 🙂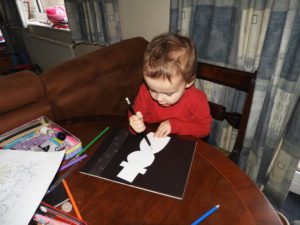 Simply cut out a snowman shape. Draw on a face and colour the hat.
Drizzle some glue and apply small balls of cotton wool.
Add some other decorations, for example, buttons down the tummy or wrap some cloth to make a scarf.
Make a small snip in the hat and thread through some string or ribbon (we have purple because it is left over from our wedding and we have about 5 metres of the stuff!).
And, voila, done!