Before I wrote my very first blog post, I had never actually read a blog before! Since then I have read thousands!
Blogging is a community and meeting other bloggers face to face is brilliant. My favourite blogs are my favourite bloggers because I love finding out how their lives are going, reading what their opinions are and seeing the exciting things and places they have experienced.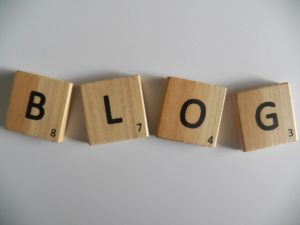 My first choice is

Slouching Towards Thatcham
.

Tim is hilarious, especially his song parodies. I spotted him at Blog On Xmas last year and bravely went over for a chat even though I was starstruck! I have since caught up with him at subsequent Blog Ons but haven't persuaded him to dance.
Mama Mei

has been in the news recently for championing honest parenting and the impact parenting has on mental health after she filmed herself having a panic attack while her children played behind her. It was very emotional to watch as I met Sophie in September and she is lovely. We spent the whole afternoon chatting then danced the night away at the Blog On Toys launch party.
Last year I met up with Lauretta from Home and Horizon several times but this year haven't seen each other 🙁 She is so bubbly and fun but her blog is quite serious as it involves searching for bargains for your home and travel. I love her style and always want to buy something that she has picked out!
Obviously I have to include my brilliant Global Blogging co-host

Shank You Very Much

. It is unlikey we will ever meet up in person as she lives in the US but Heather has a great sense of humour which resonates through her posts and social media. Have you heard such opinions from a dog before? Good job that Heather can translate Lola's thoughts for us!

There are so many other blogs and bloggers I love including Just Average Jen, This Mummy Rocks, Dear Mummy Blog, Ramblings of a Jaffa Cat. Who do you enjoy reading?