A quarter of a century ago, I borrowed a tape from a friend. A single of Saturday Night (honestly, tapes, singles, how ancient am I???)
I can still do the dance much to the horror of my children 😀
I wanted to be that girl, spending ages getting ready then going out on a Saturday night. At college and uni I did!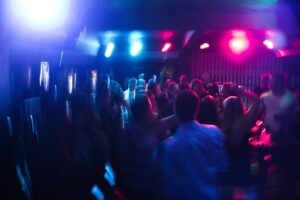 But now I am much happier staying in on a Saturday night.
The feelings of inadequacy, the pressure to find a guy, queuing for an overpriced drink, trying to dance when my heels are causing untold agony to my feet, worrying about spilling my drink or someone stealing my handbag (do women still dance round them?)
I haven't been to a club in years. They're too loud and I kind of like conversation these days!
But I do miss the thumping music pulsing through my body. The feeling of physical freedom, not caring what I look like dancing (although to be fair I still don't care, ask the kids!)
Here is Whigfield to get you in the party mood: