Elena is haunted. By her past, the loss of her child and relationship. By her guilt about missing her mother's illness and death. By the present. The woman who preceded her in her lover's affections but then disappeared, presumed dead.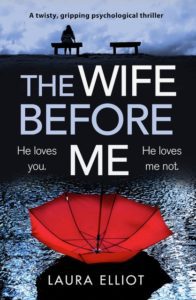 This book is brutal but subtle. Elena meets Nicolas Madison at her mother's funeral and falls in love with him but then discovers his controlling and violent behaviour. The little ways he dominates her as well as the physical abuse she suffers are alternately suggested and vividly described.
The house they live in is a shrine to his wife Amelia whose car was found in the sea. Elena starts to wonder if their marriage was as happy as Nicholas describes and in part 2 of the book we see Amelia's experiences which are similar to Elena's.
Elena stabs Nicholas in self defence but no one believes her so she is arrested and her children taken from her care. She is determined not to allow Nicholas to ruin her life any further and starts to look for evidence that he abused his wife. She tracks down Amelia's best friend…
This book is soooooo good. As a reader, you are desperate for the women to escape the clutches of the evil Nicholas yet you can understand the shame and fear that stops them. Definitely a 5 star rating!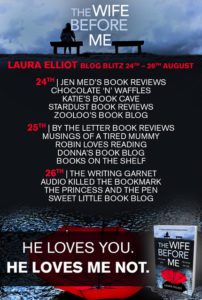 The Wife Before Me by Laura Elliot
Buy Links:
Amazon: mybook.to/TWBMSocial
iBookstore: http://ow.ly/EVlv30luFMw
Kobo: http://ow.ly/ujGa30luFPp
Googleplay: http://ow.ly/f2F030luFI5
Book blurb:
One evening as the sun is setting, Amelia Madison's car slides into the sea off Mason's Pier. Her body is never found.
Two years later, Elena Langdon meets Nicholas Madison. She is grieving the loss of her mother, he is grieving for his wife. Together they can help each other.
Now Elena is living with Nicholas. But Elena doesn't really know him. She doesn't know what he is capable of.
And she doesn't know what really happened to Amelia.
Until the day she discovers the torn page of a letter and the words she reads chill her to the bone.
Elena must find the person who wrote these letters if she is to save herself.
A totally breathtaking page-turner about the darker side of love and what really goes on behind closed doors. This book will have you gripped from the very first page until the dramatic final twist.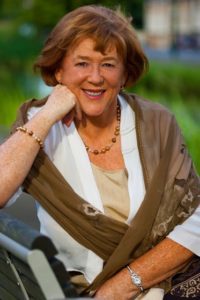 About the author:
Laura Elliot is an Irish novelist who writes psychological thrillers and lives in Dublin, Ireland. Her novels are: The Wife Before Me, Guilty, Sleep Sister, The Betrayal, Fragile Lies, Stolen Child and The Prodigal Sister. She has worked as a journalist and magazine editor
For more details check: http://lauraelliotauthor.com/ https://twitter.com/Elliot_Laura https://www.facebook.com/lauraelliotauthor/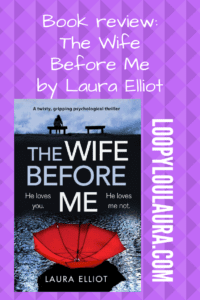 [amazon_link asins='B07DNG3SMP,B002RI9TXM,B00QKISOKY,B012AN0TQE,B01C2SRWFI' template='ProductCarousel' store='tiredmummyblog-21′ marketplace='UK' link_id='c505ebb3-a772-11e8-bd6c-9d833db6e334′]
*I was sent a copy of the book to read and review. All opinions are my own.