TRIGGER WARNING: this book deals with rape and forced adoptions
Adele Foyle discovers a back pack containing a diary when she is clearing out her late grandmother's home. These precious belongings were the property of her mother who died giving birth to her. Reading the diary, Adele is devastated to learn that she was not the result of a teenage passion as she'd been brought up to believe. Instead, Marianne had been gang raped and the men were never brought to justice. Adele goes to her mother's hometown to try to find out more information.
Marianne was moved to a community or sodality during her pregancy. Other babies disappear or mysteriously die and it becomes clear that the leader is selling babies to America for huge profits. A huge cover up is in place to protect high ranking members of the local community. What are they prepared to do to keep their secrets safe in the past…?
There are big revelations throughout the book, for the characters and for us as readers. A single event from the past has such power over the lives of those involved and has haunted them all for years.
The brutality is often hard to read, both that experienced by Marianne and the threatening behaviour towards Adele in the present. I found it difficult to believe that the events from the past only occurred in the 1990s, within my own lifetime, as they seemed more in tune with older attitudes to unmarried mothers. Yet in Ireland abortion has been legalised within the last month so maybe viewpoints have only just changed and this book carries a political message about women's ownership of their bodies.
All of the loose ends are tied together by the conclusion of the book which I personally find satisfactory and is my preference for a book's ending.
The style and tone of this book is completely different to the other book that I have read by author Laura Elliot (The Wife Before Me). The strong characters in this book are the women finding their voice and making themselves heard. The relationship between Marianne and Adele is at a distance, created by a lifetime of constructing an ideal and the reality unfolding in the diary.
Overall, In My Mother's Name is a very powerful book and an emotionally gripping read.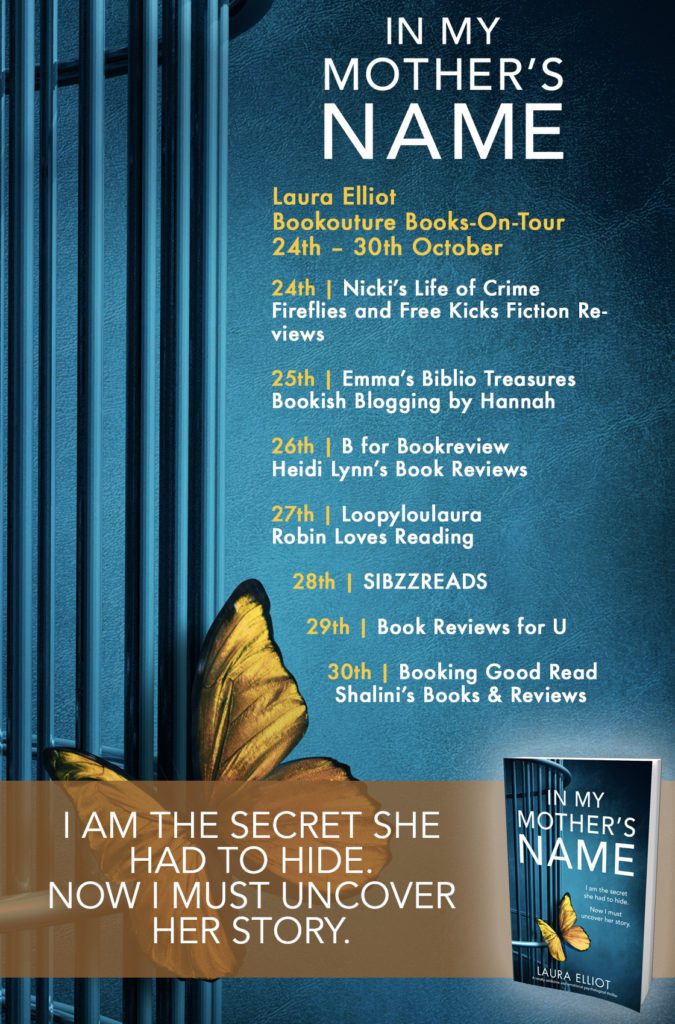 Author:     Laura Elliot
Book:                   In My Mother's Name      
Publication Day:  24/10/2019
Buy Links
Description:
A swallow flutters its wings into a dimly lit attic as Adele Foyle stumbles across the secret diary of the mother she has never met, and a shocking account of a crime committed over twenty-five years ago…
With her mother's words etched in her mind and in the pages tucked into her jacket pocket, Adele delays joining her fiancé for a new life abroad and returns to Reedstown, the last place her mother, Marianne, was seen alive. She has one purpose: to find those who carried out the devastating attack on her mother.
Born into a Mother and Baby home run by Gloria Thornton, Adele needs to first unlock the disturbing chain of events that led to her own birth if she is to understand what happened to her mother.
But news of Adele's arrival and the diary spread like wildfire amongst the small close-knit community. Old memories are stirring up fresh wounds.
No-one wants the truth to be told. The diary is just a story, they say. Yet as Adele begins to unravel the layers of deceit, the tissue paper lies begin to fragment and her own relationship starts to break down.
Her mother was telling the truth. Adele just has to prove it, even if it puts her own life in terrible danger.
A heart-stopping, intense and emotionally engrossing read that will keep you compulsively turning the pages late into the night. If you read one book this year, make it In My Mother's Name.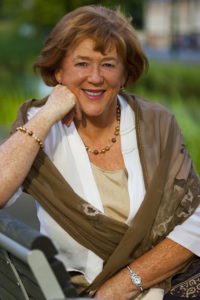 Author Bio:
Laura Elliot is an Irish novelist who writes psychological thrillers and lives in Dublin, Ireland. Her novels are: The Wife Before Me, Guilty, Sleep Sister, The Betrayal, Fragile Lies, Stolen Child and The Prodigal Sister. She has worked as a journalist and magazine editor. In My Mother's Name is her latest novel published by Bookouture.
Social Media Links:
(@Elliot_Laura)