Last weekend I went to the first

London Blogging Event

and experienced my first ever macarons: they were divine!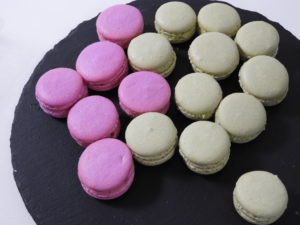 In the goody bag there were some other gluten free, vegetarian treats and this week I have been enjoying them all (in secret so I don't have to share with the kids, mum guilt… sorry, not sorry!)
I am not usually a fan of nuts but the pistachio loaf and the pear slice tasted delicious.
My favourite by far was the salted caramel chocolate brownie. It was simply exquisite. The only issue I have is that Debaere do not offer them as a wedding cake as I am searching for one!