Yesterday we headed out to explore some English Heritage places on the way to a friend's house.
First we visited Donnington Castle near Newbury.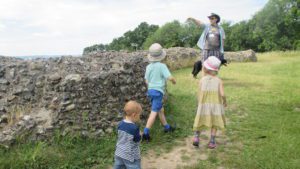 And here we are watching the world go by in the Oxfordshire countryside near the Uffington White Horse.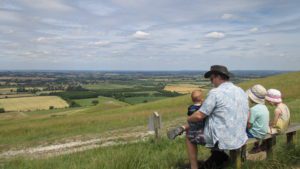 The natural and the man-made, both magnificent. We had a lovely day exploring the countryside together as a family.