Last weekend we went to Newbury to visit the vegan fair and we needed something to do in the afternoon and I picked Shaw House.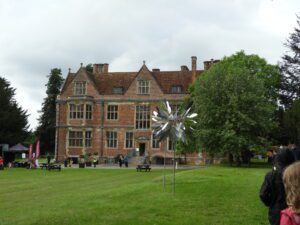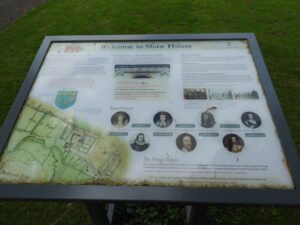 Shaw House is a stately home situated just 5 minutes' drive to the north of Newbury town centre. It dates from the 1500s when the Dolman family bought the property. I was fascinated to see the bullet hole in one of the rooms which came from at bullet shot at Charles I during the Civil War. The property has had many royal visitors as well as being linked to the army during the English Civil War and the Second World War.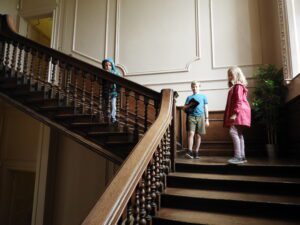 As well as a tourist attraction, it is a venue for weddings, christenings and corporate events. On the afternoon we visited, there was a dance and music produciotn taking place in the grounds. The house is occasionally closed due to an event so I would advise checking their website for information before travelling.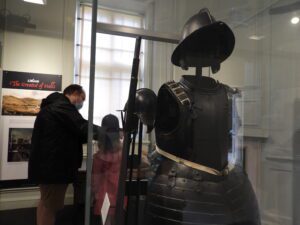 The site is free to visit but donations are welcome. Shaw House currently has a fashion exhibition of clothing through the ages from the 1500s to the recent past when the house was a school.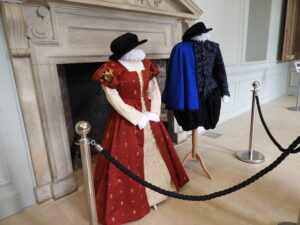 There is a children's room with colouring and toys. I LOVE the rainbow design on the wall!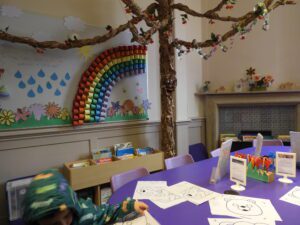 Several parts of the building have panels to reveal older parts of the decor. This was a really clever way to show how the house developed over time and different generations put their stamp on the house. There is little furniture in the house which is a shame as it would bring the rooms to life but I understand that it would not be practical due ot the corporate use of the building.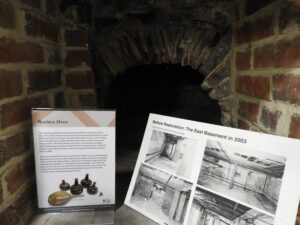 Outside there is a bug hunt to encourage children (and adults!) to explore the gardens. Staff were super helpful in giving hints so that we could find them all!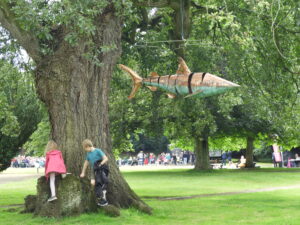 I enjoyed the history of Shaw House and the beautiful fashion exhibits. The children enjoyed roaming freely though the gardens and completing the bug hunt. Shaw House provided us with a lovely afternoon together and we'll be certain to visit again when we are next near by.