This week I was super excited to be invited to attend a preview viewing of Fantastic Beasts: the Crimes of Grindelwald at the Empire Cinema in Swindon.
I am a huge Harry Potter fan but must admit to not enjoying the first Fantastic Beasts film. This could be because I was working/blogging rather than giving it my full attention…
The film was in 3D and it was the first one I've seen! My eyes struggled to adjust for the first couple of minutes but it was incredible seeing the Warner Bros logo coming out of the screen towards me!
I really enjoyed the whole film. The special effects were amazing and seeing it in 3D was breath taking. There were lots of Harry Potter links: the Mirror of Erised, Nicholas Flamel, the Elder Wand to name but a few. They were all so naturally included that it made the magical world come to life in a way that I felt was lacking in the original Fantastic Beasts.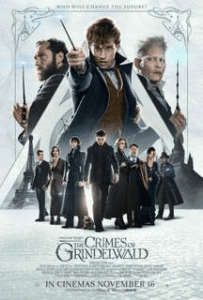 At one point Dumbledorre teaches the Defence Against the Dark Arts lesson with the Boggart which is so similar to Lupin's in the Prisoner of Azkaban. Simply brilliant. Simply magic!
I felt that Johnny Depp as Grindelwald was superbly cast but that he underplayed the character and there is much more to him that we will see in later films. I also felt that the title of the film was misleading as he doesn't really commit any crimes in this film.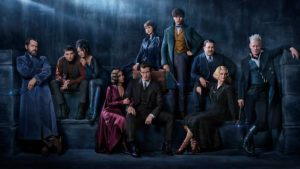 I had no idea that Fantastic Beasts was planned for a 5 movie series so I can't wait for the next 3 films to see how the magical world develops into the one we know and love in Harry Potter. The release date for the next sequel is expected to be November 2020…