Goodness I feel old…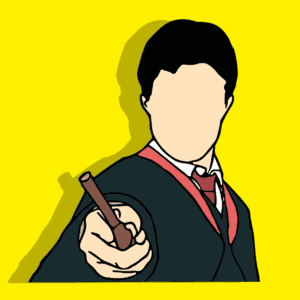 I arrived a little late to the whole Harry Potter thing. In fact, I think my grandparents owned the first couple of books before we did!
I am a true fan though because I was there at midnight at the release of the final book (21st July 2007! wow, nearly 10 years ago!)
I waited at the not-so-glamorous-compared-to-Diagon-Alley Meadows complex near my home (Surrey, Hampshire, Berkshire border).

Midnight struck and the casement of books opened. I sat on a bench and waited for the crowd to dissipate then grabbed my copy. People were reading it in the queue, some heading straight for the last chapter but others starting at the beginning.
I spoke to no one that day. I sat in my bedroom and read. And read. And read. Over 600 pages, stopping only to eat. I finished it that evening and passed on my copy to my parents to consume as eagerly as I had.
I always felt an affinity with the films as the first scenes were filmed in Bracknell, very close to where I live.

I had always wanted to go to boarding school and had love the Worst Witch series of books as a child. The Harry Potter book fed into this 🙂
 
Now there is the train element! Dad has the Hornby Hogwarts Express and you may know by now we are huge steam train enthusiasts!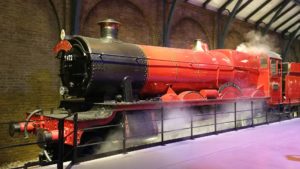 My own children are still a little young for the books and films but Matthew is getting very close to reaching the age when he will be ok with them. Shockingly, Chris has read a couple but lost interest (I wonder if now he has kids and the wonder of childhood to sustain him, he would enjoy them more!) and not really watched them either! Sacrilege! (but I forgive him, because I love him 🙂 )
The quote I love most from Rowling's work occurs in the Chamber of Secrets:
"It is our choices, Harry, that show what we truly are, far more than our abilities."
Doing the right thing, choosing the difficult path and making a conscious decision to see something through shows what a person is really like.
So, 20 years has passed since the original book was published. So much joy and happiness, so much pain and suffering. Me and the world 🙁 What have I taken from the books…?
Believe in magic. The magic that lives inside each of us, waiting to be found.
A single mum, writing in a cafe, can create a character that fascinated every age group, brought families together and enthralled millions. She proved the accuracy of this quote from the Goblet of Fire :
"It matters not what someone is born, but what they grow to be."
A perfect message for our children.