I was looking for a savoury option for a picnic and decided to play around with pizza flavours instead of trying mini quiches. They were yum and can be eaten hot or cold 🙂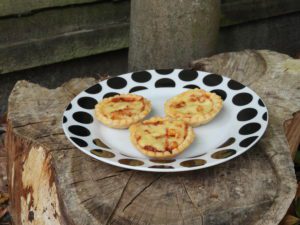 Ingredients
4oz plain flour
2oz hard marge or butter
1 egg
splash of water
homemade or shop bought tomato pizza sauce
any toppings you want (I used onion and sweetcorn)
Cheddar or mozzarella cheese to top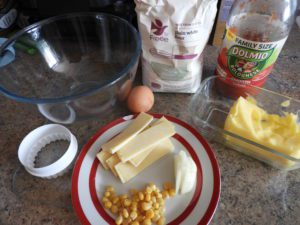 Method
1. Rub the butter into the flour until you reach breadcrumb stage.
2. Add the egg and bring together to form a dough. You may wish to add a splash of water particularly to gluten free doughs as they absorb more liquid.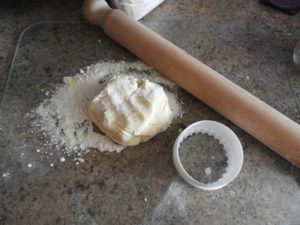 3. Roll out to a thickness of 5mm and cut out circles
4. Place in a 12 hole tin.
5. Add half a teaspoon of tomato sauce to each one and spread to cover the base, then add toppings finishing with the cheese.

6. Bake at GM 5 for 15 minutes or until the cheese is melted and golden brown
7. Enjoy hot or cold.