I am a huge tennis fan and it is on my bucket list to go to Wimbledon before I hit 40! Not long to wait until this year's championships…
In the meantime I will be content with the classic flavour of Wimbledon: strawberries and cream!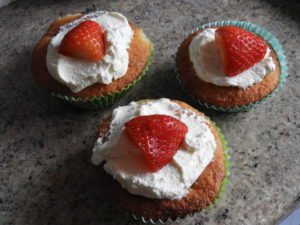 Ingredients
180g caster sugar
3 eggs
180g soft butter or margarine
210g self raising flour
150g chopped strawberries
1-2 tablespoons cream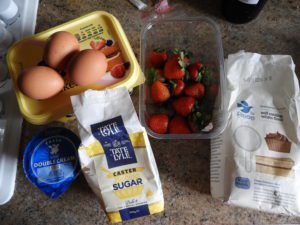 Method
Mix together the sugar, eggs and butter for 3-4 minutes with an electric whisk.
Fold in the flour and strawberries and cream.
Spoon into paper cases.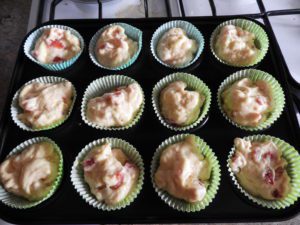 Bake 15-20 minutes GM5.
Allow to cool on a rack.
When fully cool they can be topped with whipped cream and a fresh strawberry but are also delicious on their own!