There were so many places we wanted to visit in Edinburgh and I anticipated we would spend 2 or even 3 days exploring the sights.
Sadly our experience was ruined by the sheer multitude of tourists, the exorbitant cost of parking and the disruption due to the preparations for the military tattoo and festivals. We loved our day out but decided against returning 🙁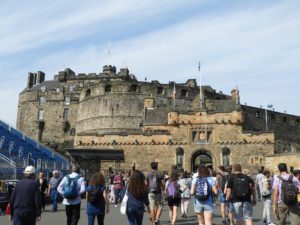 Our first stop of the day was Edinburgh Castle and again our English Heritage membership covered the cost. Inside was manic with tourists, many of whom had the audio guide and were wandering around with no sense of awareness.
The queues to see the crown jewels were too long to wait with our small children (over an hour by our reckoning). We did wait to go in St Margaret's Chapel, the oldest building in Edinburgh but it was so packed that it meant we couldn't read all the information and soak up the atmosphere.
The War Museum was interesting but needed to be a little more child friendly to keep the children entertained: most of it is exhibits and display signs and it is quite dark. There were some heartbreaking artefacts in the collection including letters that never reached their deceased soldier recipients and tragic personal effects damaged by the bullet that killed the owner.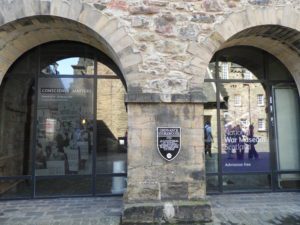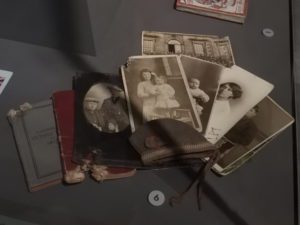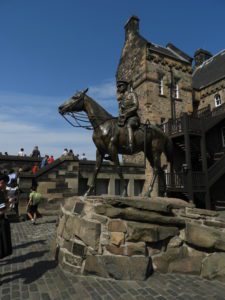 One of the most beautiful parts of the castle was the National War Memorial but it is treated with great respect and photos inside it are forbidden.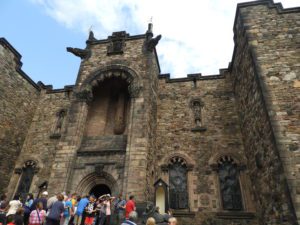 We headed into the city centre to enjoy a lunch at Bella Italia while the rain set in. We listened to a piper and observed the outside of the cathedral.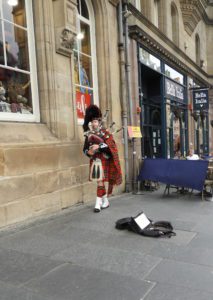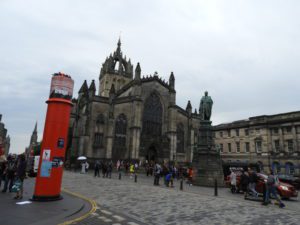 We loved the Museum of Childhood. There were plenty of reminders of our childhood that we could share with our children (who else had Sindy?). There were opportunities to play with games or toys and dress up.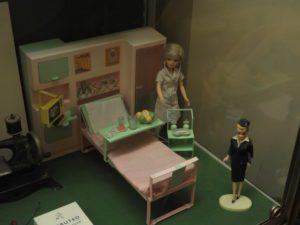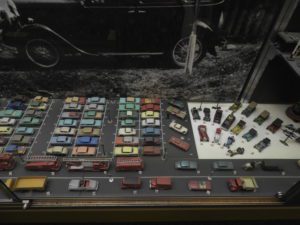 We then crossed over the road to visit John Knox's house. This house has a fascinating history as it passed from a staunch supporter of Mary Queen of Scots who was executed for continuing to champion her after her abdication, and then John Knox who was one of her most vitriolic enermies.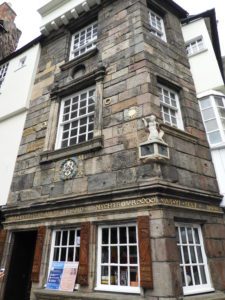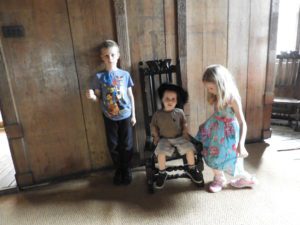 Our final stop on our day in Edinburgh was the National Museum. There was so much to see and do that we barely scratched the surface but we were all tired so picked our favourite bits (biology and history)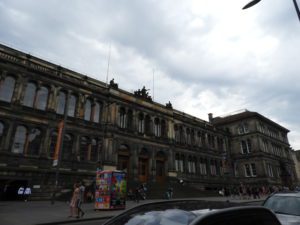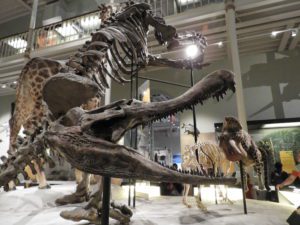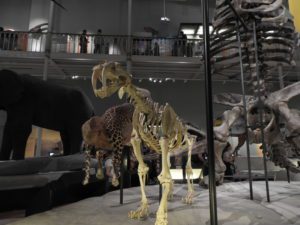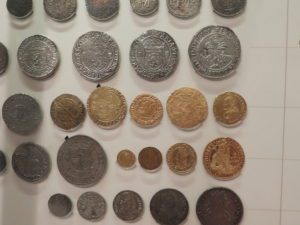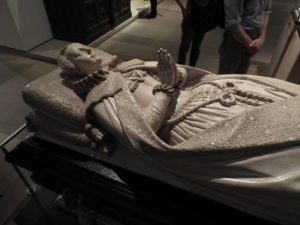 On the way back to the car we took refuge under a tree in a churchyard containing Greyfriars Bobby, a devoted dog who visited his owner's grave until he himself died as well 🙁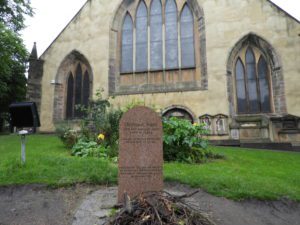 The car park charge was over £25 which came as a bit of a shock!