We had planned to drive to Liverpool on day 5 of our holiday. But Anya wasn't feeling 100% so we decided to stay closer to our cottage in case we had to head back quickly (thankfully she was fine!)
Our first stop was St Asaph's Cathedral which we had driven past several times already.
Inside was a mix of beautiful architecture and stained glass along with a graphic and gruesome despitction of the crucification (skip the third photo below if necessary)
Next we visited Rhyl Miniature Railway. The ride itself takes around 10 minutes and goes around a tranquil lake.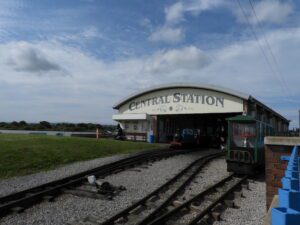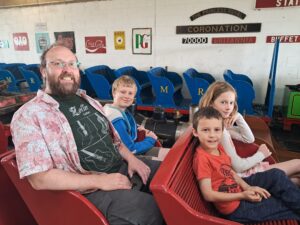 There are other engines and rolling stock to see in the shed as well as a small museum.
We still had some morning left! I had seen a shrine called St Winefride's on the map but there was nowhere to park so we drove on to Greenfield Heritage Park. There are the ruins of an abbey by the car park and then you pay for entry to the rest of the site.
Historically interesting buildings have been transported to the park to create a village effect. School buildings, farms, houses can all been visited and explored. To keep the kids happy, there was a big play area.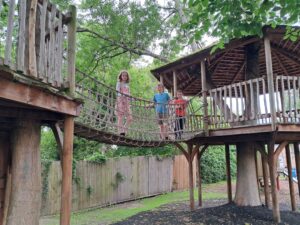 Lunch was in Subway in Flint (sadly they have removed the gluten free vegan sub sandwich options so I had some rather disappionting soggy wedges). We finished off our travels with Flint Castle.