No holiday is complete without a trip on a steam train! There are several to choose from in Wales but we opted for the Gwili Railway which was the one closest to our lodge.
There was huge excitement from the children (and adults!) and Zach was determined to buy some flags to wave.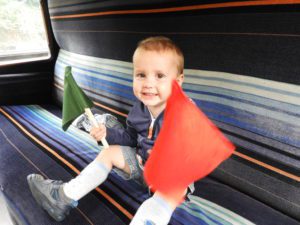 We watched the locomotive being prepared and had a quick look around the signal box and the small museum before taking our seats.
When we arrived at the station, we all piled and to watch the engine swap ends and be coupled up again ready for the downhill journey.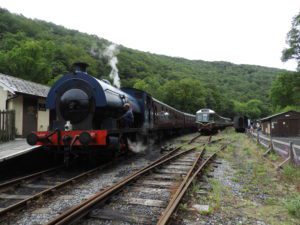 We stopped off again for lunch and were able to go aboard a mail coach.

Sadly the miniature railway was not running on the day we visited because there was a large coach party on the same train as us and so the staff were required elsewhere.
Our tickets gave us the option of staying at the railway all day but we decided once we'd completed our 2 hour journey that we would move on and headed to Dinefwr Park and Castle.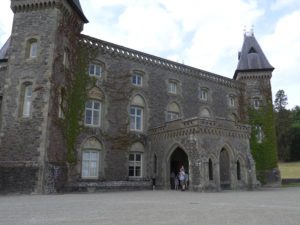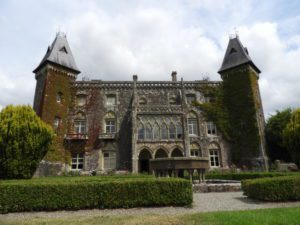 The grounds were massive and there was so much to explore! We started with Newton House which currently has an exhibition about one of its former residents Lady Cecil Rice.
The gardens outside were stunning and look out over the deer park.
We then started the trek through the field of sheep and forest up to the ruins of Dinefwr Castle which had absolutely spectacular views.