Don't panic! Only a week to go and things are getting more complicated for me as I'll now have one child at infant, junior and secondary! Here's my quick checklist to make sure we're ready: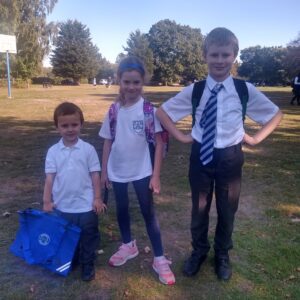 Uniform
Children have this nasty habit of growing. This is especially obvious if they were in summer uniform and now need to go back into 'normal' uniform. Get those permanent markers out and label in weird places!
Shoes
I bought mine today. I always leave it till the last minute so their feet don't have a chance to grow any more! This is risky as shoe shops have lower stock at the end of the holiday but we had success!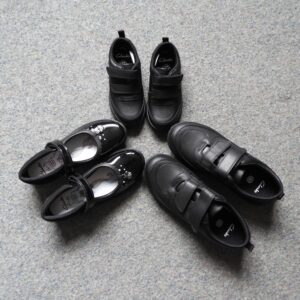 Equipment
Double check the new covid rules as last year our juniors did not allow children to take in pencil cases. Any leaks or cracks in the water bottles? Is everything named?
Bag
Make sure you know (and the kids know!) who is responsible for getting the bag ready each day. Check if the straps need loosening as your child may have grown!
Route to school
Your not-so-little one may be walking to school for the first time. Practise the route and consider traffic to find the safest route
Menu
It is so much easier to meal plan if you know what the kids are eating each day in school and the days that they will need a packed lunch because they are bloomin' picky eaters…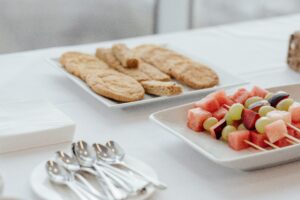 PE days
Some schools want the children to arrive in kit on specific days to minimise the risk of contamination from picking and up and wearing someone else's clothes. Other schools may have relaxed this and ask for kit to be brought into school when required or left in school each half term.
Contact details
Have you got a new mobile or email over the summer, maybe even moved house? Make sure the school knows as soon as possible but also try to teach your contact details to your child (or put in their phone!)
Early nights and mornings
I've been pretty mean this holiday and made sure the children wake up at 7. Matthew and Anya wake at 6am most mornings (arrrgggghhh!) but I've had to cuddle Zach out of bed nearly every day. No more later bedtimes to watch films or have treats, it's back to our routine!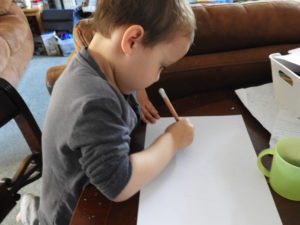 Homework
Oops! I've included this one as, even though I work at the infants, I only just discovered that Zach had some transition work to complete…
So there you have it, a few last minute reminders of things to ensure a smooth start to the school year 🙂